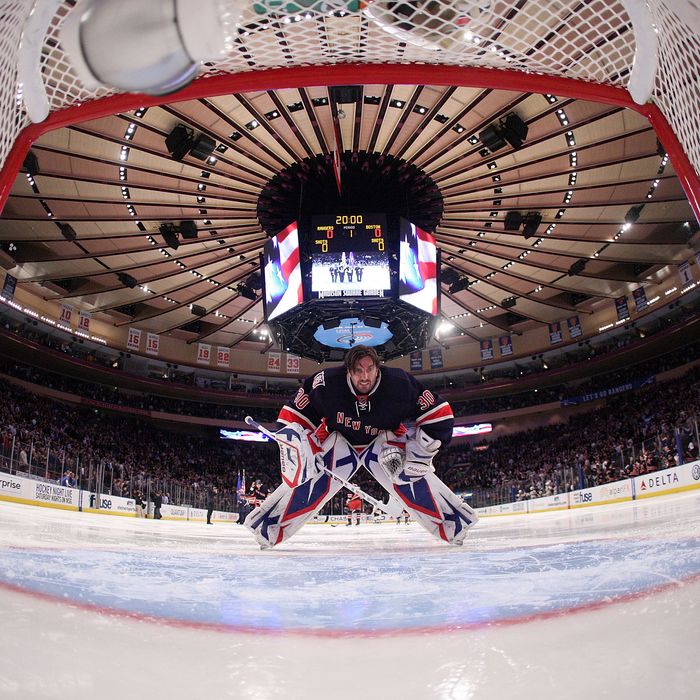 Photo: Bruce Bennett/2011 Getty Images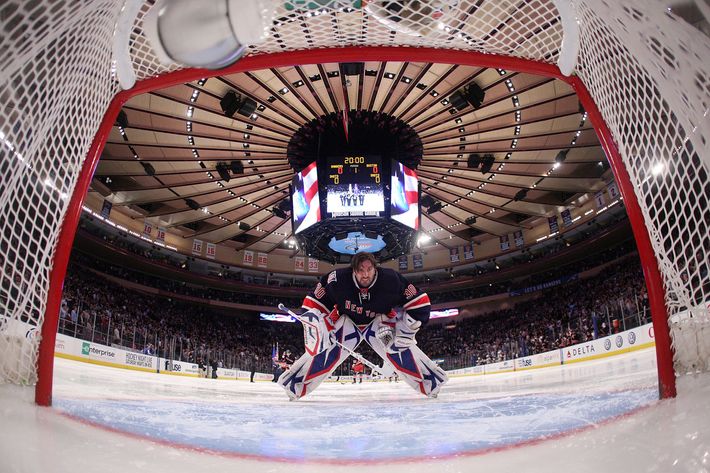 The rest of the Eastern Conference bubble teams continue to do the Rangers no favors at all: A night after both Buffalo and Montreal won on Tuesday, the Hurricanes — the team the Rangers really need to concern themselves with in their pursuit of a playoff berth — won last night against Detroit. And so the Rangers' magic number to clinch a playoff berth remains at three points — meaning they can't clinch a spot tonight against Atlanta. It also means that tonight's game — game No. 81 — takes on even more significance: If the Rangers lose, they will no longer control their own destiny, and seeing as how they haven't been able to count on much help from the other bubble teams, that's pretty important.
A win tonight, meanwhile, puts even more pressure on Carolina: Two Rangers points tonight would mean the Hurricanes would need to win out and hope the Rangers lose in regulation against the Devils on Saturday. (In that scenario — for which we'll assume Buffalo earns at least a point in its final two games — both the Rangers and Hurricanes would have 93 points, but Carolina would win the tiebreaker because more regulation wins.)
But let's not focus on that: A win tonight and the playoff picture gets a lot less scary. It's been a roller coaster of a week — a win in Philadelphia, a rough start against Boston, an amazing finish to that game, and then word of Ryan Callahan's injury. So perhaps they're due for something good to happen. The buzz around this team — and the optimism for the postseason that went along with it — took a major hit when Callahan went down. But the season didn't end when word of Callahan's injury became official on Tuesday afternoon. Now it's up to his teammates to make sure it doesn't end Saturday afternoon, either.