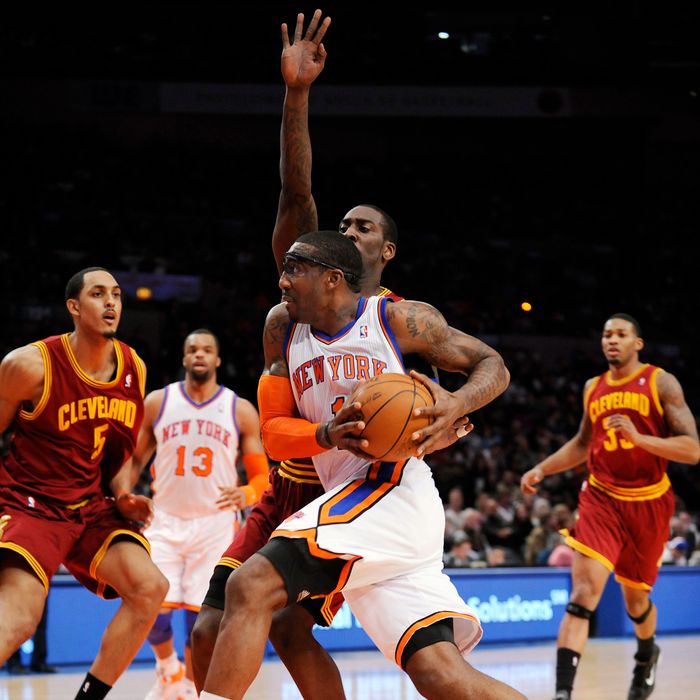 Photo: Stephen Chernin/AP2011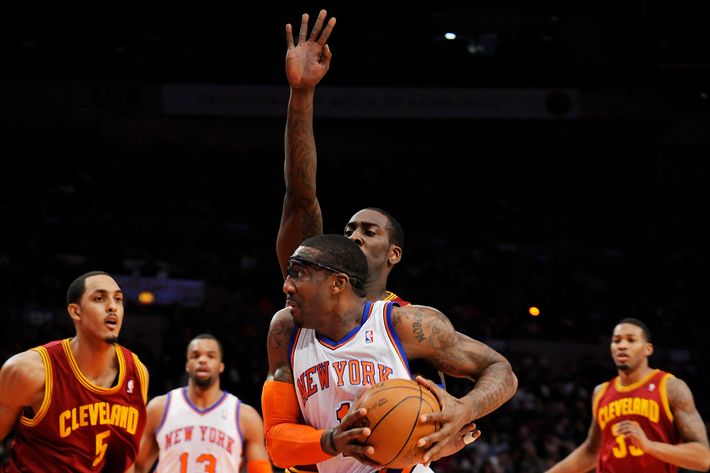 The last time the New York Knicks participated in a postseason basketball game was April 25, 2004. The Boston Red Sox had never won the World Series, Barack Obama was an Illinois state senator, Two and a Half Men was in its first season, YouTube did not exist, and photos of Abu Ghraib had just been released. The Knicks' coach was Lenny Wilkens. Their starting shooting guard was Anfernee Hardway. Their backup point guard was Frank Wililams. Their second leading rebounder was Vin Baker. Landry Fields was 15 years old. It was a long time ago.
In case you need to be reminded of how long that has been, here is the ABC promotional video for that year, featuring Justin Timberlake's "Just Can't Get Enough." (This is the intro for LeBron James's first-ever nationally televised NBA game, at the Garden.)
And yes, after last night, the drought is over. The Washington Wizards helpfully dispatched the Charlotte Bobcats, and the Knicks finally took care of those pesky Cleveland Cavaliers, 123–106 to clinch the Knicks' first playoff berth in seven years. It wasn't the crispest victory, but you might have noticed that it has not been the crispest of seasons.
The Knicks had five players in double figures, which is a welcome respite from the all-Anthony/Stoudemire/Billups offenses over recent games. The team rushed out in the first half to a twenty-point lead, basically daring the Cavs to beat them again, but Cleveland battled back and forced the Knicks to pull away in the fourth quarter. It was the Knicks' third win in a row and has them back at .500, mercifully.
The Knicks have little control over their playoff destiny at this point. They have an outside chance at catching the 76ers for sixth place in the Eastern Conference and an even more remote chance of falling behind the Pacers for the eighth spot. They will either play Chicago, Miami, or Boston in the first round of the playoffs. It is possible they'll spend the last six games resting guys, though that seems unlikely; this team still hasn't quite figured out how to play together, and the next six games might come in handy. Of course, "resting Amar'e's knees" might also come in handy.
But we'll worry about that later. The Knicks are going to the playoffs this season. There will be at least two playoff games at Madison Square Garden this month. It is about time. Get excited.