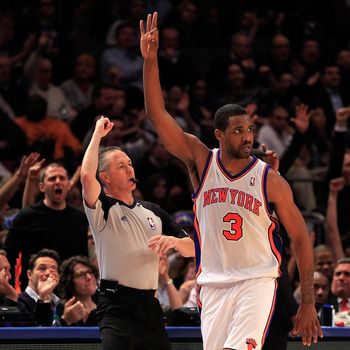 Photo: Chris Trotman/2011 Getty Images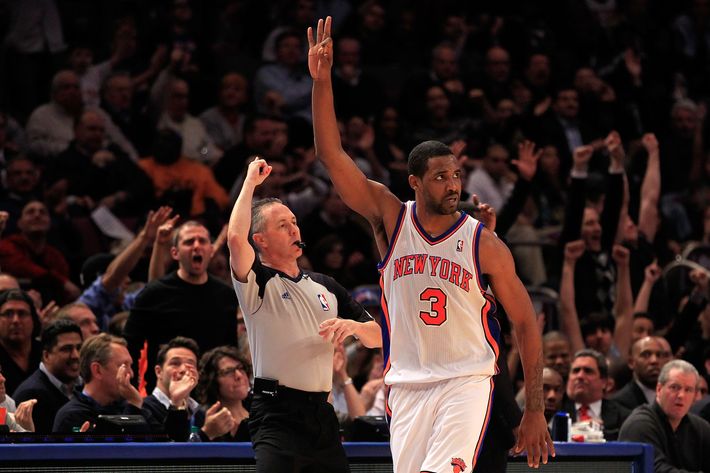 The Cleveland Cavaliers have won fifteen games this year, and three of them have been against the New York Knicks. These losses have involved various permutations of Knicks. The first was on December 18, right after the Knicks had lost at home to Boston and Miami, at the height of "the Knicks are back hysteria." (Danilo Gallinari and Wilson Chandler went 8-for-28 combined in that one.) The second was February 25, in Carmelo Anthony's second game as a Knick (and his first loss). The third was just more than a week later, on March 4, ending a groovy three-game losing streak. If the Knicks lose to the Cavs at home on Sunday, they will be personally responsible for a quarter of the Cavs' wins this year. Yipes.
Of course, this is when a loss to the Cavs would happen: The one thing the three Cavs losses so far have in common is that they tempered a spate of Knicks optimism. The Knicks have won two in a row, and while they haven't looked all that terrific in the wins, they're still wins, and considering how the Carmelo experiment has gone so far, one must enjoy those when they come around.
The game comes after a desperately needed four days off and begins a seven-game sprint to end the season. A win would bring the Knicks back to .500 — and no one wants to end the regular season under .500 — and set the stage for a fun little run to finish us off. Here are the Knicks' last seven games:
April 3: vs. Cleveland
April 5: vs. Toronto
April 6: at Philadelphia
April 8: at New Jersey
April 10: at Indiana
April 12: vs. Chicago
April 13: at Boston
Is it crazy to think the Knicks could win five of those? We think that it is not. (We're also feeling irrationally optimistic right now.) That Philadelphia game is the huge one, and the Chicago one will be tough, but that Boston game reeks of a "Celtics playing Von Wafer 38 minutes" pre-playoff shutdown. The Knicks can put something together here, if they can pay attention and finish this off the right way.
We feel like we have felt similarly optimistic three other times this season. Each spate of optimism ended with a loss to the Cavs. Those damned Cavs.