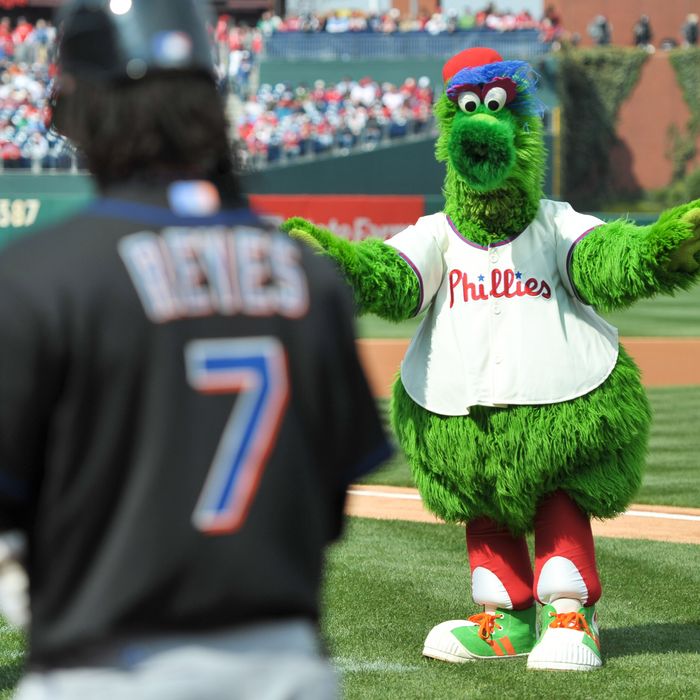 Photo: Drew Hallowell/2011 Getty Images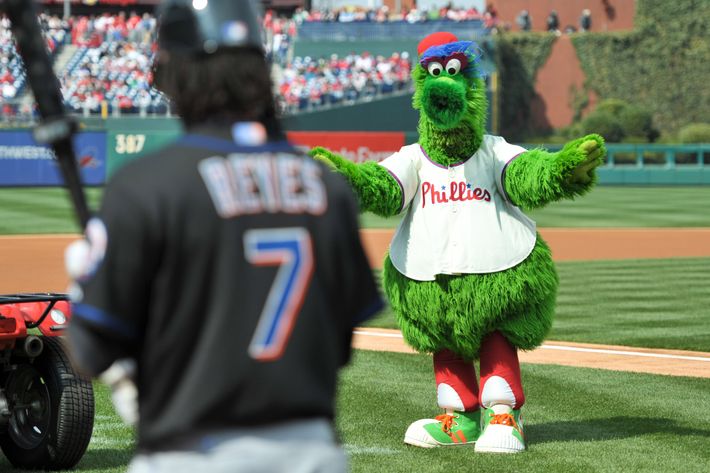 The Mets' six-game winning streak came to an end last night with a 4–3 loss to the Nationals, sending the Mets into last place. It still wasn't terribly discouraging: The Mets look like a competent baseball team now, and the one thing they need this year is to not be a joke. More pleasant would be .500, but competence and likability are enough. They've had that over the last week. (Six wins in a row will do that.) But it might have been nice to keep the streak alive in town before another trip to dreaded Philadelphia.
It's been awhile since the Mets and the Phillies were a legitimate rivalry, but for a year or two there, it was kind of fun, with Jimmy Rollins jawing and Carlos Beltran jawing back (as much as Carlos Beltran can "jaw"). That'll end up feeling like a late-mid-aughts relic, all that, when the Phillies were on the upswing and the Mets on the downswing. The problem was that the zenith the Mets were on the downswing of was something that wasn't nearly as "up" as the Phillies' was. And still is, kinda.
Actually, if you put aside the Big Four rotation for a bit — and that's not all that easy to do — the Phillies do have the look of a team heading toward a decline. They're aging rapidly, they can't hit, they have Ryan Howard signed for way too much for way too long, and the fan base is starting to veer too much toward the Boston for our taste. With all that, they still have the second-best record in baseball. Though it's a safe bet that they won't in five years.
This is a new era of accountability for the Mets, we're told, and it's pleasing that this current group of Mets doesn't consider this any sort of rivalry anymore. It's just a challenge, another road in the trek back to respectability, a chance to see how you measure up against the recent champs. It's just another series in front of those maniac phans, their second this month. Might as well get it over with now.
The pitching matchups for the series don't work out well for the Mets: Their best chance to grab a win is tonight, when they face someone named Vance Worley, who has replaced the injured Joe Blanton in the rotation. (The Mets have Mike Pelfrey, who finally looked like a major-league pitcher again in his last outing, even if he's been so ill he has lost more than ten pounds.) Saturday is a little uglier, with Jon Niese vs. Roy Halladay, and Sunday they get Cliff Lee on national television. The Mets haven't announced a starter for Sunday yet, though it'll probably be Chris Young, who should look about 100 feet tall in ESPN-HD. Itll be nice to take two out of three. But mostly, the Mets want to survive with their scalps intact. That's not the ideal goal of a rivalry, but the Mets have their own problems now. This series could be a nice warm little progression … or another reason to start worrying about a disaster season, yet again.