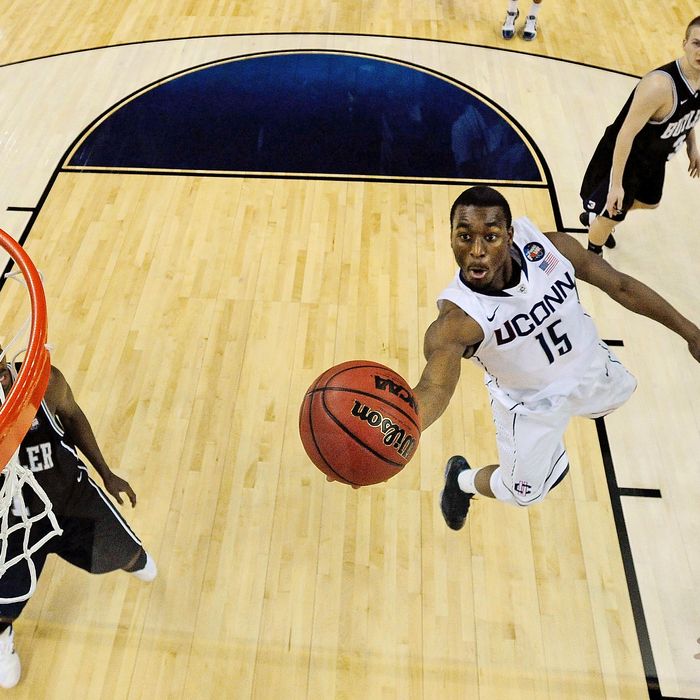 Photo: Chris Steppig-Pool/Getty Images/2011 Getty Images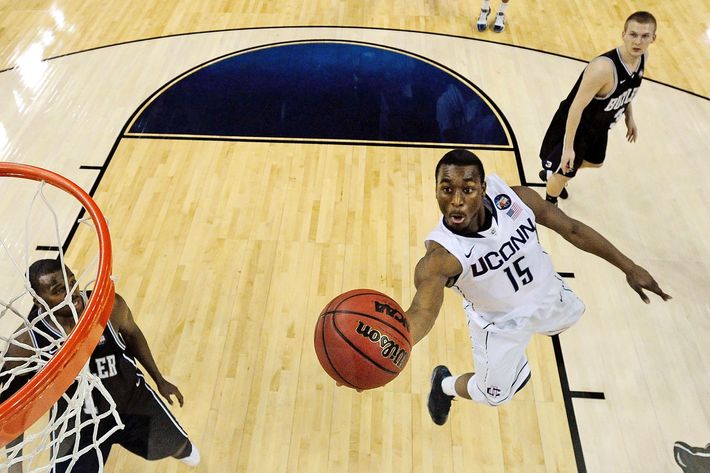 Before we get into how awful last night's NCAA Championship Game was, let's take a moment to recognize just how amazing an achievement Connecticut just pulled off. Less than a month ago, Connecticut was the No. 9 seed in the Big East Tournament, reeling. The debate at the time was whether it was more difficult to win the Big East Tournament or the NCAA Tournament. Connecticut, forced to play on the first day of the Big East Tournament, took a deep sigh and then went out and won eleven games in a row. That's ridiculous.
So, we all salute Connecticut, which, amazingly, has now won three national championships in the last twelve years. The first one of those championships was legitimately thrilling, an upset, led by Richard Hamilton and the endlessly likable Khalid El-Amin, over a hated Duke team in 1999. The second was less so, a yawner over Georgia Tech in 2004. Last night's win was surely the least of the three.
As you know by now, Connecticut beat Butler 53-41 in the title game last night, and you probably don't know the final score because you turned the game off long before it was over. The hideousness of the game has been well-documented elsewhere, but to us, the best stat is that Butler was 3-for-31 from two-point range. That seems difficult to do even if you are trying; we think the kids who wear the oversize jerseys during timeouts at the Knicks games have a better shooting percentage than that. And they're cuter.
That's all we have to say about the game. Congratulations, Connecticut. Now let us never discuss this again.
But! As you might suspect, the winner of our Bracket Pool Game was a Connecticut fan. His name is Jonathan Thrope, with the "Lord Jeff Baller" bracket, and Connecticut's win surely meant just less for him than winning our bracket. He'll be writing his free post for us later this week. He can write whatever he wants. Please lay off the embedded porn, though, Jonathan.