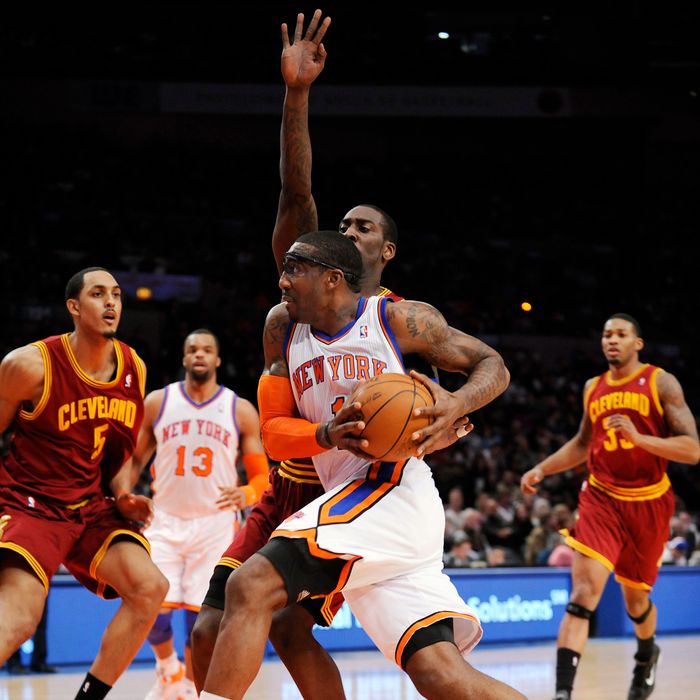 Photo: Stephen Chernin/AP2011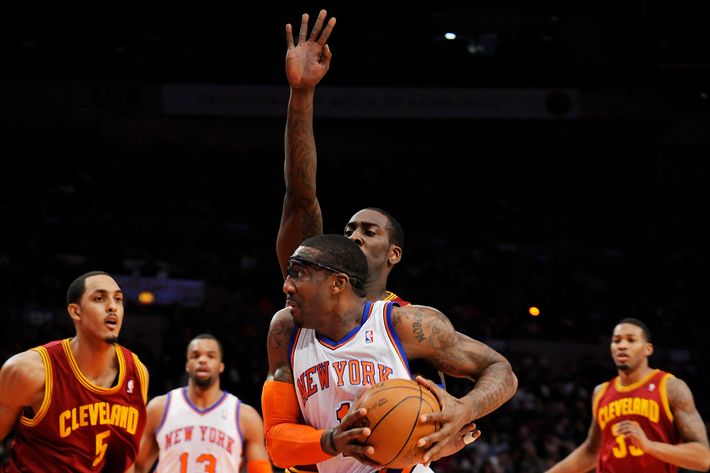 With their win over Cleveland on Sunday, the Knicks wrapped up their first playoff berth since way back in 2004. Two days later, they moved back above .500 with a win over New Jersey. And then on Wednesday night, they moved into sixth place in the Eastern Conference by hanging on against Philadelphia. (The question now becomes: Would the Knicks rather face the Celtics or Heat in the first round of the playoffs?) But what happened this week that didn't involve Carmela St. Knix?
The Rangers this week won in Philadelphia and then rallied to beat Boston the next night. But Ryan Callahan is out indefinitely with a broken ankle, and last night's loss to Atlanta means they no longer control their playoff destiny.
The Yankees set their new stadium's low-attendance mark this week. But they also took two of three from Minnesota. Then it was on to Boston and the struggling Red Sox.
After taking two of three from the Marlins, the Mets dropped two of three to the Phillies — a series that included an ugly outing from Mike Pelfrey.
UConn won the NCAA Tournament, which means that the NCAA champion lost to a team that lost to Fordham.
And we broke down the seven types of John Sterling home-run calls.
That's it for us. Have a great weekend.