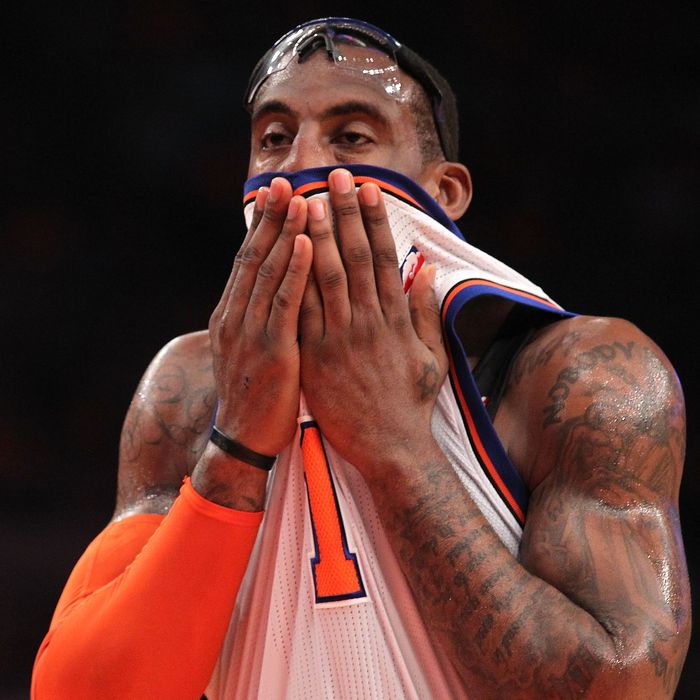 Photo: Nick Laham/2011 Getty Images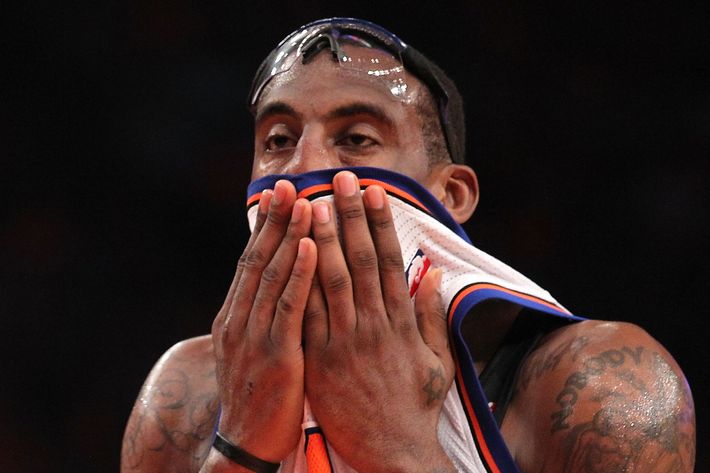 The Celtics finished off their sweep of the Knicks on Sunday, disappointing the home crowd at the Garden for the second time in three days. And so now, we all turn our attention to questions about the future. For example: Will Donnie Walsh be back? And also: We don't really need to worry about John Calipari coming here, right? At least one question has already been answered: The Knicks picked up Chauncey Billups's $14.2 million option a couple days ahead of today's deadline. But what happened this week that didn't involve taking one final look back?
The Rangers proved to be the anti-Knicks in their first-round playoff loss to Washington; a solid supporting cast, but missing a productive top line. The Rangers have some questions to answer, too, such as what to do about Chris Drury.
The Mets extended their winning streak to six games before losing last night to Washington.
The Yankees split four games with the White Sox.
We learned some details about the new Derek Jeter biography, and also found out that Rex Ryan's upcoming book apparently isn't going to be all that controversial.
We learned just how great Brent Lillibridge's game-ending catch from Tuesday night was (according to some advanced stats), then we watched a baseball fight from thirteen years ago over and over again.
God's Gift committed to St. John's.
We took a look at Prince Amukamara, the newest New York Giant.
And then we took a look at Muhammad Wilkerson, the newest New York Jet.
That's it for us. Have a great weekend.