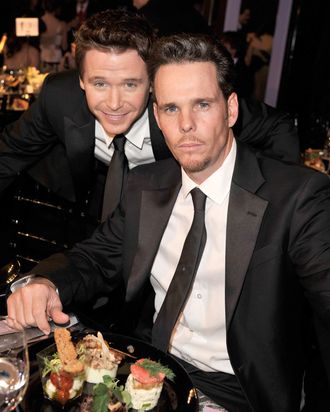 Photo: Kevin Winter/2009 Getty Images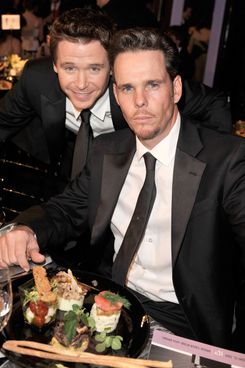 If we here at The Sports Section were going to post a fake story for April Fools' Day — and don't worry, we're not — we're pretty sure we wouldn't come up with anything as bizarre as the headline you see above. But this one's true, and not totally surprising, actually: We've known for a while Doug Ellin, the creator of HBO's Entourage, is part of one of the groups seriously seeking a minority stake in the Mets. (Here's the most recent list of publicly identified bidders.) So that Kevin Connolly (who plays Eric on the show) and Kevin Dillon (who plays Johnny Drama) would be involved in some capacity isn't totally random.
Via the News:

If the group can reach a deal with the Wilpon family to buy a minority share in the beleaguered ballclub, sources told the Daily News, Ellin will enlist actors Kevin Connolly, Kevin Dillon and Ed Burns to bring their star power to Citi Field.

"I'm a giant sports fan and to be involved in a professional sports franchise would be a dream come true," said Connolly, who plays Eric (E) Murphy on "Entourage." "Growing up on Long Island, I was a giant Mets fan, so that makes it even more of a dream come true."
How exactly they'd be involved isn't specified. (Connolly told the paper that the actors are willing to do whatever Ellin's group asks of them if the group purchases a stake in the club.) And let's be honest, we're not sure how much "star power" Kevin Dillon brings to the organization. One just hopes that their involvement won't interfere with Connolly's other professional sports duties: hanging out behind the Islanders bench and taking the stage at the NHL Draft.
Mets sale gains interest of 'Entourage' exec producer Doug Ellin, stars Kevin Dillon, Kevin Connolly [NYDN]