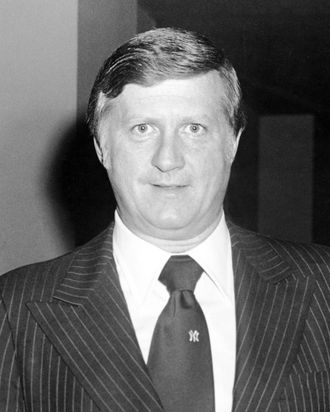 Photo: B Bennett/1979 B Bennett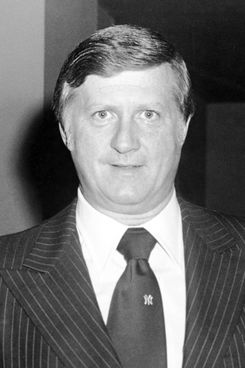 The first batch of FBI documents about George Steinbrenner, released last December, detailed how in 1973, Steinbrenner dodged FBI agents looking to question him about contributions to Richard Nixon's re-election campaign. (Steinbrenner would plead guilty to two charges in connection to those illegal contributions, leading to Bowie Kuhn suspending him for two years. He'd later be pardoned by President Reagan.) But the second batch of documents, obtained by the Associated Press following a Freedom of Information Act request, reveals that Steinbrenner assisted the agency in two investigations.
The memo disclosed Monday described one probe in which Steinbrenner assisted as "an undercover operation" that ultimately led to an arrest, prosecution and conviction. The FBI described the other investigation simply as "a sensitive security matter." The FBI deleted all specifics about the probes before releasing the bureau's file on Steinbrenner, who died last year.



A separate FBI document identifies the cases as "two national security matters" and says Steinbrenner assisted the bureau from 1978 to 1983.

A 1987 letter by Steinbrenner's lawyers about his assistance to the FBI says that the Yankees owner "knows that he placed the lives of his family and himself in jeopardy through being involved in a terrorist matter."
Sounds dangerous! There's more in the documents, too, like how Steinbrenner blamed the illegal campaign contributions on bad legal advice, and said that he wouldn't have made them if he knew they were illegal. And we also learned of a 1988 FBI memo that says Steinbrenner agreed to use Yankee Stadium for the staging of over 500 gambling raids against a major organized crime syndicate, though a different site was ultimately chosen.
That 1988 memo — one that came just seven months before Reagan pardoned the Yankees owner — says that the FBI "supports the contention that George Steinbrenner has provided the FBI with valuable assistance." Big Stein: From dodging agents to providing valuable assistance, all in the span of a decade.