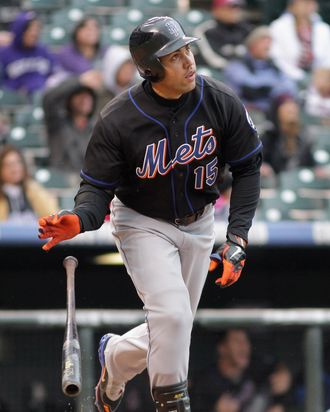 Photo: Doug Pensinger/2011 Getty Images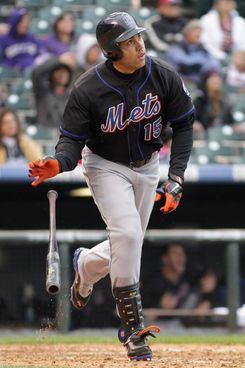 Boy, Carlos Beltran is having a terrific year. He hit three homers last night, in a 9-5 win over Colorado, and it's a shame he chose yesterday to achieve such a feat for the first time in his career: It was a sparse crowd anyway, and a two-hour rain delay made it even sparser. When Beltran is 83-years-old and watches highlights of the best game of his life, it'll be a little less fun because there appears to be no one in the stands watching. Everything's more fun when done in front of 55,000 people, rather than 5,500.
Anyway, Beltran has been fantastic all season. He's currently fourth in the National League in OPS and third in slugging; right now, he has the second-highest OPS of his entire career, just behind his 2006 season. The man is out of control. For all the talk of Beltran's massive contract, the final year of it, this seventh year, isn't looking like a total disaster. For long term contracts like Beltran's, that's pretty rare.
In our column for the magazine next week, we wrote about the Mets' decision over trading Jose Reyes, whether it's a smart decision, what the ultimate choice will say about the Mets' new management team. But Beltran requires less thought: The Mets should totally trade him before the trade deadline, and totally will.
So the better Beltran hits and (just as important) the healthier he stays, the more the Mets might get for him. David Shoenfield at ESPN's excellent SweetSpot blog runs down some of the potential trade partners, and lands on a perfect one: The Tampa Bay Rays, who could use a bat and have the bevy of prospects the Mets would require in return, assuming the Mets are willing to pay the rest of Beltran's salary this year. How good a prospect will the Mets get in return? Well, if Beltran keeps hitting like this, an awfully good one. Enjoy him while you can: The more he hits, the fatter the golden goose gets.