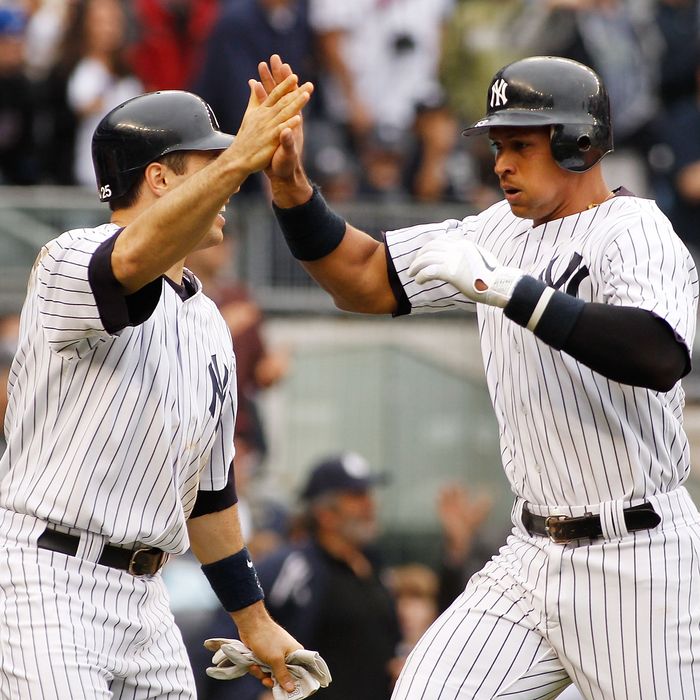 Photo: Mike Stobe/2011 Getty Images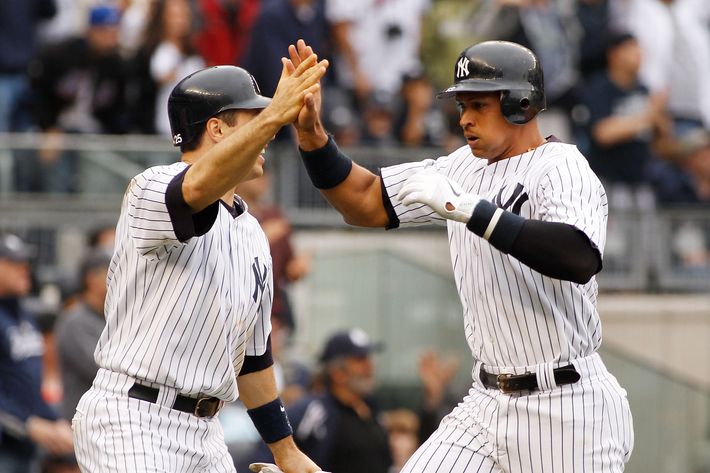 Both the Yankees and Mets entered this year's first Subway Series on something of a high note: The Yankees had won three straight games, and the Mets were winners of six of their last eight. And so after splitting the first two games, the Mets took a 3-1 lead into the bottom of the seventh inning, with the lone Yankees run scored on a first-inning Curtis Granderson homer. It was at this point that one set of fans inside Yankee Stadium saw the inning they'd been hoping to see more often, and the other witnessed the type of inning they hope never to see again.
From the Yankee fan's point of view: A Yankees team that's relied far too much on the home run this year scored eight runs in the bottom of the seventh without hitting any home runs. A team that has struggled with runners in scoring position went 5-for-7 in such situations in that inning, including a perfect 4-for-4 with the bases loaded. With the score still 3-1, Derek Jeter's clutch single plated two runs to tie the game. Alex Rodriguez, who'd end up with four hits on the day, put the Yankees in the lead on an infield single. Batter after batter came to the plate — thirteen in all — and by the time Jeter grounded out to end the inning, the Yankees had a comfortable 9-3 lead.
But from the Met fan's point of view: Yikes. Little by little, the inning got out of control: a slow roller here, a bloop hit there. Or a double here, and a hit-by-pitch there. Pelfrey left the game after Jeter's two-RBI single, and Tim Byrdak faced just two batters — one of whom laid down a sacrifice bunt, the other of whom was intentionally walked. But then things got really ugly. Pedro Beato surrendered two bases loaded singles before striking out Jorge Posada, and Pat Misch gave up a two-run double to Robinson Cano and a two-run single to Chris Dickerson to close out the Yankees scoring.
Winning the Subway Series may not mean quite as much these days, more than a decade after interleague play began. The Yankees won whatever bragging rights go along with a series win over the Mets in 2011, which probably doesn't mean much. But more importantly, they kept the momentum of the end of last week going, more or less, closing out the series in impressive offensive fashion. For the Mets, meanwhile, it's a frustrating way to end what could have been an encouraging weekend, had they closed out the rubber game yesterday.
Intraleague play, by the way, returns tonight, with the Blue Jays visiting the Bronx. The Mets have the night off, and open a series against the Cubs tomorrow night.