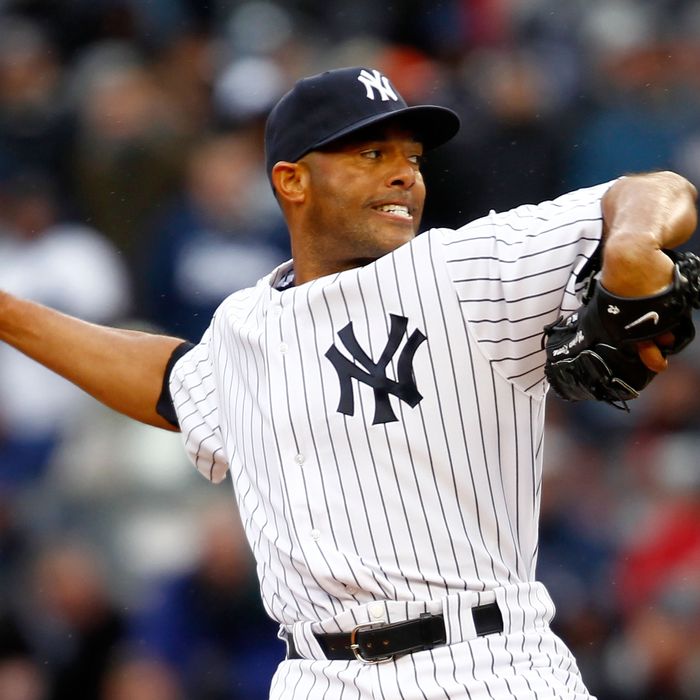 Photo: Jeff Zelevansky/2011 Getty Images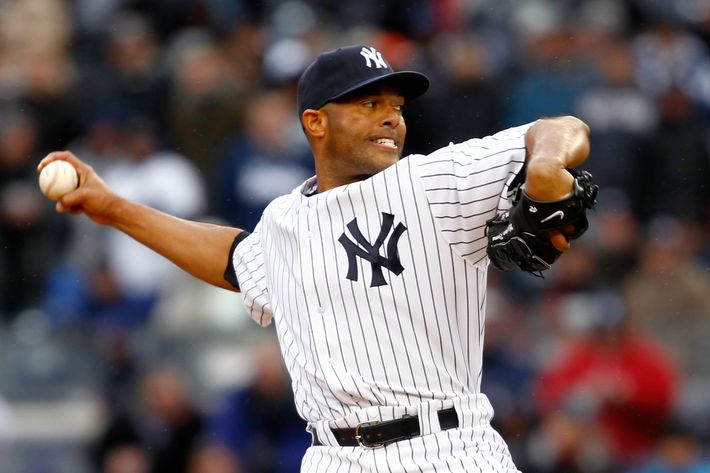 Care to guess which one made history for something impressive, and which one did so for something unenviable? As you'd imagine, it's Mariano Rivera who reached a remarkable milestone today, in the Yankees 7-3 win over Toronto. He made his 1,000th regular season appearance for the Yankees, becoming the fifteenth pitcher to appear in 1,000 games, and the first to do so with just one team. He reached the milestone just by getting into the game, of course, but in any case, he threw a scoreless ninth in a non-save situation.
Meanwhile, poor Jo-Jo Reyes, today's Blue Jays starter, tied a major league record for most consecutive starts without a victory, with 28. (He's tied with Cliff Curtis, who went 28 starts without a win in 1910 and 1911, and Matt Keough, who did it in 1978 and 1979.) Hey Mets fans, remember Anthony Young? Reyes — who gave up five runs in three innings today — just passed him on this list. (Young, however, still has the record for most consecutive losing decisions.)
Andruw Jones hit two home runs today — cue the reference to the 1996 World Series — and the Yankees as a team hit three of them, accounting for six of their seven runs. So we're back to that again, it seems, if only for a game. Still, that's seven wins out of nine now, and despite the Red Sox doing terrible things to Cleveland's pitching today, the Yanks remain in first place by a half a game. So that's good news. But here's something that's not: Rafael Soriano, having met with Dr. James Andrews, will miss another six to eight weeks with an inflamed ligament in his right elbow.