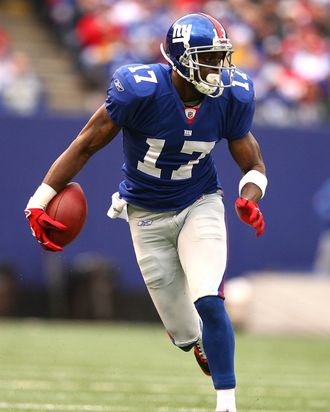 Photo: Al Bello/2008 Getty Images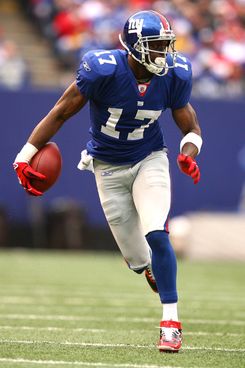 Plaxico Burress is set to be released from prison on June 6 — that's two weeks from yesterday — and Roger Goodell has said that he won't face any further discipline from the league once he's out, leaving him free to sign with a team once the lockout ends. Over the weekend, Gary Myers wrote that he's been hearing that Burress doesn't want to play in New York, which would rule out the Giants — and the Jets for that matter. (Sorry, Eli.) He named a few teams that might be interested (the Steelers, Chargers, Falcons, and Ravens), but wrote that the Eagles "will eventually be first in line." It's an idea Michael Vick, someone who can relate to the process of looking for a new team after being released from prison, can get behind.
Here's Vick, talking to Philadelphia's WIP, via Sports Radio Interviews:

Absolutely it would be a great addition for our team. I think with the guys we have now I think we can fit him in and make it work. Obviously the ultimate goal at the end of the day is to put that ring on your finger at the end of the year. I think certainly Plaxico is going to come out with a chip on his shoulder the same way I did and he'll go out and help this football team to whatever capacity he can. I think the guys would be willing to embrace him and bring him in. If that happens? Who knows? We talking about "what ifs" now? It would certainly be a good thing.
But like Vick said, this is all still in the "what if" phase, and — just like talk of any other receivers joining a new team — it'll remain there until the lockout ends.
Michael Vick On Philadelphia Signing Plaxico Burress: "Plaxico is going to come out with a chip on his shoulder." [Sports Radio Interviews]