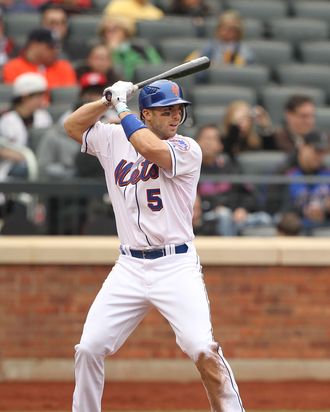 Photo: Al Bello/2010 Getty Images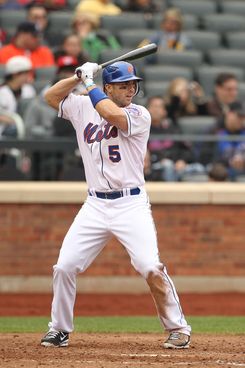 Fred Wilpon's comments about David Wright, or Jose Reyes, or the Mets in general may not have been entirely untrue, but that an owner would call his team "shitty" with a reporter around, or pantomime Carlos Beltran's infamous NLCS-ending strikeout, is still highly unusual. (As a couple of places have noted, Wilpon comes across like a caller to WFAN.) But as that station and every other outlet dissect Wilpon's comments, the players in question don't have much to say, at least not yet.
David Wright e-mailed the Daily News to say that Wilpon "is a good man and is obviously going through some difficult times. There is nothing more productive that I can say at this point." And Jose Reyes is reportedly "not bothered" by it all. Call it taking the high road — or call it a reluctance to pick a fight with the man who (for now) signs their checks — but at this point, neither appears willing to turn Wilpon's New Yorker comments into the beginning of a Steinbrenner-esque public battle between owner and player. That might not be good for WFAN's ratings, but at least it keeps this from escalating into anything more than it is.
One person on the fringe of all this — Carlos Beltran's agent, Scott Boras — had a bit more to say, telling the Post that the statements "are not indicative of the Fred Wilpon I know," and saying that "internal opinion of players currently on the team" should remain in-house. "He's back to being Carlos Beltran," said Boras, who of course would be the last person to admit that any of his clients were overpaid, even by a nickel. "Any owner who had Carlos Beltran playing like this would be very happy." Well, not any owner, it seems.