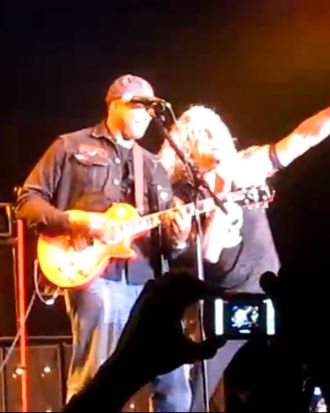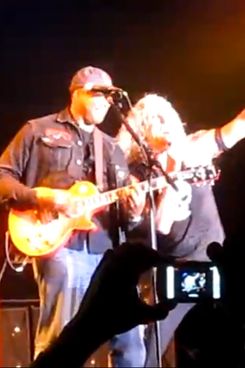 Another weekend of baseball is in the books — the Yankees took two of three from the Blue Jays, while the Mets dropped two of three in Philadelphia — so what did we learn over the past couple of days? These nine things, for starters.
1. After a great April, Curtis Granderson's May is off to a pretty nice start. The Yankees' center fielder hit a fifth-inning, three-run homer yesterday to propel the Yankees to a 5–2 victory over the Blue Jays — giving the Yankees a series win and ending their homestand with four wins and three losses. Remember how much Granderson struggled in the first half of 2010? Check out these numbers: Since August 14, he's third in the majors in home runs, behind only Jose Bautista and Troy Tulowitski. His eight homers this year trail only Bautista among American Leaguers. (He's tied with Robinson Cano for second.) And his .970 OPS is third best in the A.L. — he's tied with Cano here, too — ahead of Alex Rodriguez and Russell Martin, who are fifth and sixth in the A.L. in OPS, respectively.
2. R.A. Dickey names his bats, reads. From the team that brought you Stanley the Toolbox, here's R.A. Dickey, who the Times tells us names each of his bats, and writes each one's name right on the bat in blank ink. One bat is named Orcrist the Goblin Cleaver (a reference to The Hobbit), while another is named Hrunting, which comes from Beowulf.
3. "Enter Sandman" will be played at Yankee Stadium. Well, yes, obviously, that happens many, many times each year. But it will be played for real this September. Metallica will headline a concert on September 14 at the Stadium, on a bill that also includes Slayer, Megadeth, and Anthrax. James Hetfield can tell you more about it.
4. Speaking of music, Bernie Williams is not going to take it anymore. Here's video of Bernie rocking out (in as much as the mild-mannered Williams can be said to be rocking out) on stage with Twisted Sister on Friday night. No word if Mark Teixeira — who, as his at-bat music has taught us, wants to rock — was on hand. To quote Dee Snider, about Bernie: "And he didn't fuck it up!"
5. Roy Halladay and Sid Fernandez got mentioned in the same sentence on Saturday. Halladay opened Saturday's game by throwing eighteen consecutive strikes — the most to start a game since Sid Fernandez threw eighteen to open Mets' game against the Pirates on August 16, 1991.
6. Umpire Marvin Hudson is sorry for that terrible Jose Reyes call. Via Ken Rosenthal at Fox Sports, the umpire who called Jose Reyes out on his should-have-been triple on Wednesday night apologized the next day to Collins for getting it wrong, while in street clothes on the field at Nationals Park. Collins called it "the most classy, professional thing that I've ever had happen" and says that Hudson told him "I'm glad it didn't cost you the game."
7. Johan Santana is playing catch. He's down in Port St. Lucie, playing catch at a distance of 150 feet, and Terry Collins expects him to throw off of a mound sometime in the next two weeks. Still, via the Star-Ledger, he'd likely need two months on the mound before he could in an actual game.
8. Michael Kay does a pretty good John Sterling impression. Unfortunately, video of this doesn't appear to be available online anywhere — and the MLB Advanced Media police would surely go after anyone who did post it — but yesterday Michael Kay showed off his John Sterling impression, during a conversation with Paul O'Neill about an O'Neill double in the 1997 ALDS, that, had he been thrown out at second, would have ended the Yankees' season. Kay said he wouldn't have blasted O'Neill if he'd been thrown out, but jokingly said that Sterling might have. Then came the impression of Sterling criticizing O'Neill. (If this message board thread is to be believed, it's not the first time Kay impersonated Sterling, so he's had time to perfect the voice.) If you happen to have an MLB.tv subscription, the impression happens during Derek Jeter's at-bat in the bottom of the seventh.
9. Omar Minaya is maybe in the mix for a job in Cleveland, reportedly. The Cleveland Plain Dealer reports that the former Mets GM spent time this weekend with Indians president Mark Shapiro, GM Chris Antonetti, and manager Manny Acta. The paper reports that Shapiro and Antonetti called it a "friendly visit," but the paper also points out that "Antonetti has made no secret that he'd like to add the right person to the front office."