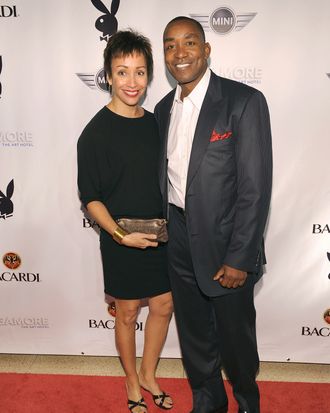 Photo: Dimitrios Kambouris/2010 Getty Images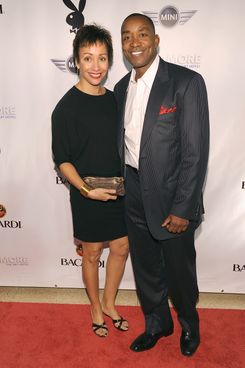 It's amazing that this needs to be said, more than three years after Donnie Walsh's arrival effectively ended the Isiah Thomas era in New York, but here it is, in all its common sense glory: As the Knicks and Donnie Walsh work toward a new contract, Jim Dolan has reportedly told Walsh that he's given up on the idea of hiring Isiah Thomas back, in any capacity at all.
Walsh is getting closer to signing a new contract to remain with the Knicks, and reports say he wants full autonomy on basketball decisions. (Of course, he was already promised this, three years ago.) Yet ever since Dolan tried to hire Thomas as a consultant last summer, there remained the possibility that Dolan would eventually bring Thomas back into the organization. But though Dolan and Thomas remain friendly, according to the Post, Dolan "no longer trusts him to the point of giving him another basketball job," and according to the paper's sources, Dolan has told Walsh that he's given up on the idea of bringing Thomas back.
From the Post:

The sources said in recent months — since the Carmelo Anthony blockbuster — Dolan has been convinced by his Garden lieutenants that giving Thomas another crack in the future would be unwise. It is unclear what the exact breaking point was.
That Dolan only realized in recent months that such a decision might be unwise is rather sad. And not everyone believes that Dolan won't solicit Thomas's thoughts on basketball ever again. But we badly want to believe we're done with Isiah — that Walsh is using the occasion of these negotiations to make it clear Thomas's views are not welcome. (This is what makes Walsh's demand for full autonomy different than Brian Cashman's. Cashman only had to worry about ownership calling the shots. Walsh wants to be assured that neither the owner, nor a certain friend of the owner, will be making basketball decisions.) Walsh should have his new contract (and perhaps permission to hire his own successor) soon. He may even be told he has full autonomy. Here's hoping he actually gets it.