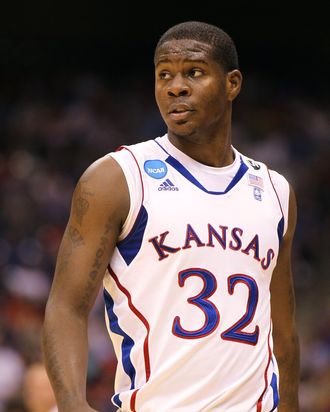 Photo: Jamie Squire/2011 Getty Images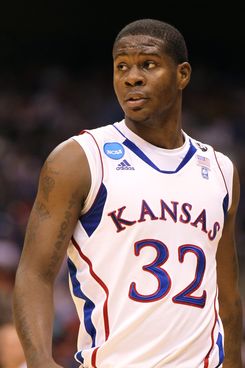 The NBA Draft Lottery was last night, and what a feeling it was to have the Knicks not be involved for a reason other than Isiah Thomas trading away a pick. The Cleveland Cavaliers have two of the first four picks, Timberwolves general manager David Kahn did something weird again, and the Knicks totally weren't a part of any of it. It felt nice.
The NBA Draft is June 23, and even though it might have a similar feel to the NFL Draft (that whole "wait, is there even going to be a season? Why are we even doing this?" vibe), it'll still be fun. Duke's Kyrie Irving is sure to be the first pick — enjoy everyone hating you when you leave Cleveland in six years, Kyrie! — and the draft class is generally considered to be thin this year, thanks in large part to all the labor uncertainty.
It's never too early to talk Knicks, though: After all, they have a few roster holes. So we took a look around some mock drafts this morning.
ESPN's Chad Ford says the Knicks will take a point guard, specifically Kansas' Josh Selby, a risky pick to say the least. At this point, we are contractually obligated to quote Ford on Landry Fields after last year's draft: "Drafting Fields is puzzling … New York may regret its decisions eventually."
NBADraft.net also has the Knicks taking a point guard, Darius Morris out of Michigan, a surprise early entry. Tom Ziller from SB Nation likes power forward Markieff Morris of Kansas, otherwise known as "the other, not-quite-as-good Morris brother." Hoopsworld goes with UCLA's Malcolm Lee. Sean Deveney of Sporting News likes Michigan's Morris as well. DraftExpress has perhaps the most intriguing notion, Morehead State's Kenneth Faried, who could be the muscular tough dude the Knicks so desperately need inside. Or at least one of them.
There's always Jimmer Fredette too. But let's not start talking crazy.