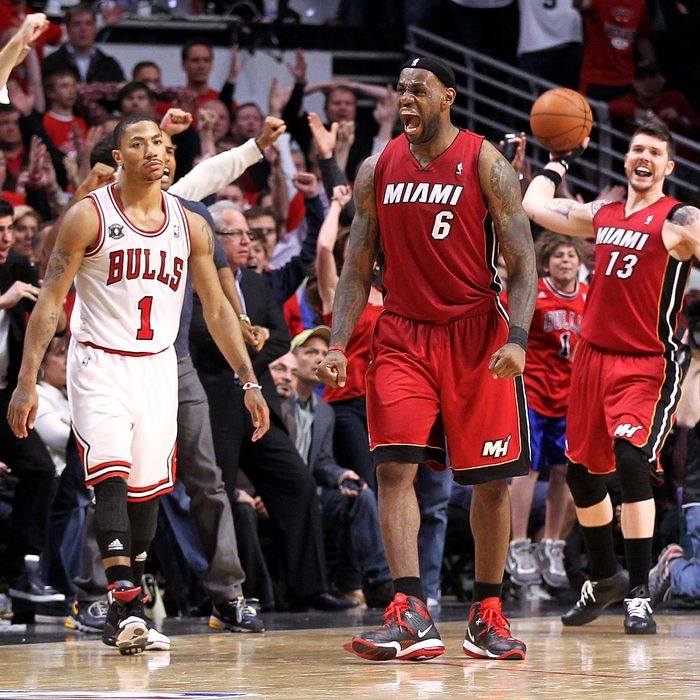 Photo: Mike Ehrmann/2011 Getty Images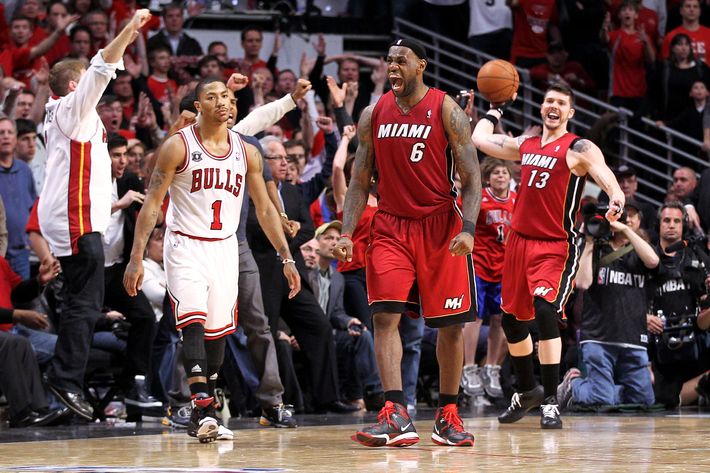 Remember, when LeBron James made his "decision" back in July, the Heat were not supposed to win a title this year. It would require Miami at least a year not only to figure out how to make its superstars play well together, but also to build a roster around their Big Three. This year, it would be James/Wade/Bosh and flotsam; it'd be next year, after Boston and Los Angeles finished their last lap, that the Veterans Wanting a Ring would flock to Miami. We were supposed to have a year to adjust to the impending Miami domination.
That year appears not to be happening: The Heat beat the Bulls last night to win the Eastern Conference, and it's pretty difficult not to think that they're going to be winning a lot of Eastern Conferences, in a row, for a long time. The Heat didn't even play that well last night, and they still found a way to win. If anything's most terrifying about their run through these playoffs, it's that they've never looked particularly terrific. They have off games, they loaf about, they flop (like freaking crazy, by the way), and next thing you know, they're shutting you down in the fourth quarter and winning.
LeBron has been the center of this, of course, and the way he played late every game against Chicago was a good reminder of why even when he doesn't win MVPs, he's still the best, most dominant player in the league. As someone who had grown to worship Derrick Rose's late-game heroics, we found our heart sinking to watch LeBron simply shut him down late, without seeming to even break a sweat. The Heat look like they can win without trying. This is what we were all afraid of.
So, the Heat will play Dallas in the NBA Finals, again, starting Tuesday, meaning there will be no NBA games over Memorial Day. (Uh, there's a Mets-Phillies series? The Indy 500?) America has one last chance to cheer against LeBron and company before everyone must submit to their impending domination. Dirk Nowitzki just became the most popular player in the NBA. The German is everyone's last hope.