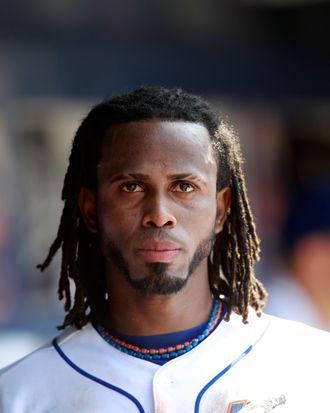 Photo: Chris Trotman/2011 Getty Images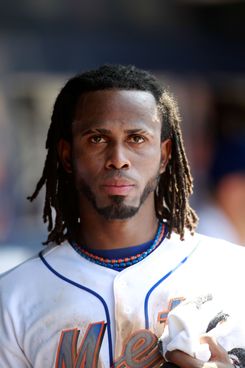 This weekend, Mets fans saw Jose Reyes at his best when he capped a series against the Phillies in which he went 8-for-14 with a four-hit day, including two triples. Those were his National League–leading seventh and eighth triples of the year, and he's now batting .335, third in the league. Somebody, it seems, is out to prove he's worth Carl Crawford money — or at least something close to it.
Then yesterday, Reyes was placed on the bereavement list so he could return to the Dominican Republic following the death of his paternal grandmother. As per league rules, he'll miss between three and seven days. With Reyes's future with the team beyond this season — or even beyond the trade deadline — very much unclear, this might not be the last time Terry Collins has to pencil in someone other than Reyes at shortstop. And so yesterday, Ruben Tejada manned the position, going 3-for-4 in a 7–3 win over the Pirates in which Dillon Gee improved to 5–0. (After losing the first two games of their series with the Phillies, the Mets pounded out a combined 32 hits in back-to-back wins over Philadelphia and Pittsburgh.)
So to quote NBC New York: "Even in a cold, scary Reyes-less future, the Mets will be good enough to beat the Pirates." (We'll note, however, that at 24–28, the Pirates are only a half-game worse than the Mets.) And Reyes, of course, was hardly the only regular missing from yesterday's game: David Wright and Ike Davis remain on the disabled list, and Jason Bay got a scheduled day off. The Mets may have to get used to life without Reyes at some point this season. Their hope, at the very least, is that they won't have to get too used to life without the likes of Wright and Davis and anyone else those Invisible Injury Snipers decide to target.