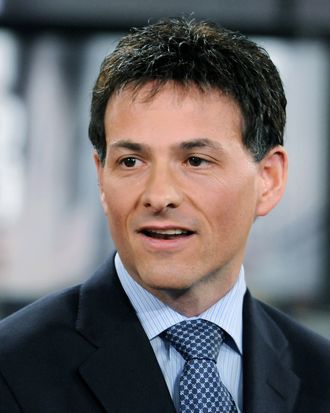 Photo: Bloomberg/2010 Bloomberg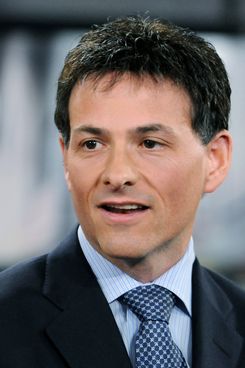 Multiple outlets are reporting that the Mets have agreed to sell less than 49 percent of the club to hedge funder David Einhorn for $200 million. (The sale reportedly won't include a stake in SNY.) Einhorn himself tells CNBC that he's in talks to buy a stake in the club, and DealBook reports that an announcement is expected later today.
So who is Einhorn? He's the president of Greenlight Capital, which he co-founded in 1996. He's the author of Fooling Some of the People All of the Time, about the battle between Greenlight Capital and private investing firm Allied Capital, and he also battled with Lehman Brothers, as detailed in a 2008 piece in New York. In 2006, he finished eighteenth in the World Series of Poker's $10,000, no-limit Texas Hold 'Em championship tournament. (He donated his $659,730 in winnings to the Michael J. Fox Foundation, where he serves on the board.) And last December, in an interview that otherwise had nothing to do with sports, The Wall Street Journal's Deal Journal blog asked about his baseball allegiances:

DJ: You grew up first in New Jersey and then in the Milwaukee area after your family moved. So, Yankees or Brewers?
Einhorn: Brewers! In New Jersey we were actually Mets fans. Here's a rare known fact: I was [Former Mets slugger] Dave Kingman for Halloween one year, as a five- or six-year-old. Between the Mets and Brewers, still Brewers, with a little soft spot for the Mets. But nothing for the Yankees.
Well, at least he's not a Yankees fan.
Update: The Mets have released a statement announcing that Einhorn "has been selected as the team's preferred partner and that the Mets and Mr. Einhorn have entered into exclusive negotiations with respect to a minority, non-operating investment in the team."
Related: The Confidence Man [NYM]