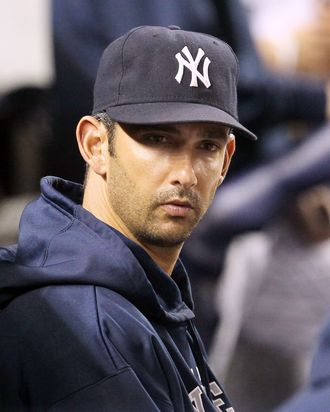 Photo: Jim McIsaac/2011 Getty Images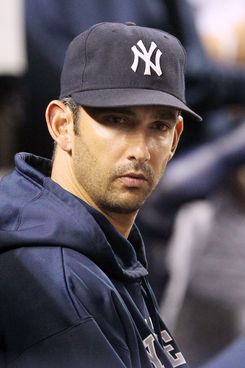 Last Saturday, Jorge Posada was scheduled to bat ninth against the Red Sox and then asked out of the lineup, leading to one of the more bizarre nights in recent Yankees history. By Monday, Derek Jeter had become involved, if only briefly. And then on Tuesday, Posada returned to the lineup in Tampa, collecting two hits while batting seventh. We learned this week what a player goes through when he starts to lose it, and we also learned that if Posada doesn't improve his numbers by the All-Star break, he might not make it through the end of the season. But what happened this week that didn't involve dodging a bullet?
After getting swept by Boston and witnessing the reappearance of Bad A.J. Burnett, the Yankees won three straight.
David Wright went on the disabled list, and though Mother Nature wasn't very cooperative this week, the Mets did sweep a two-game series from the Nationals.
We pushed back our projected date for Derek Jeter's 3,000th hit.
We learned that one of John Sterling's catchphrases is a reference to a Black Panther's rallying cry.
And Dick Ebersol resigned as head of NBC Sports.
That's it for us. We'll see you Monday. (You know, unless.)