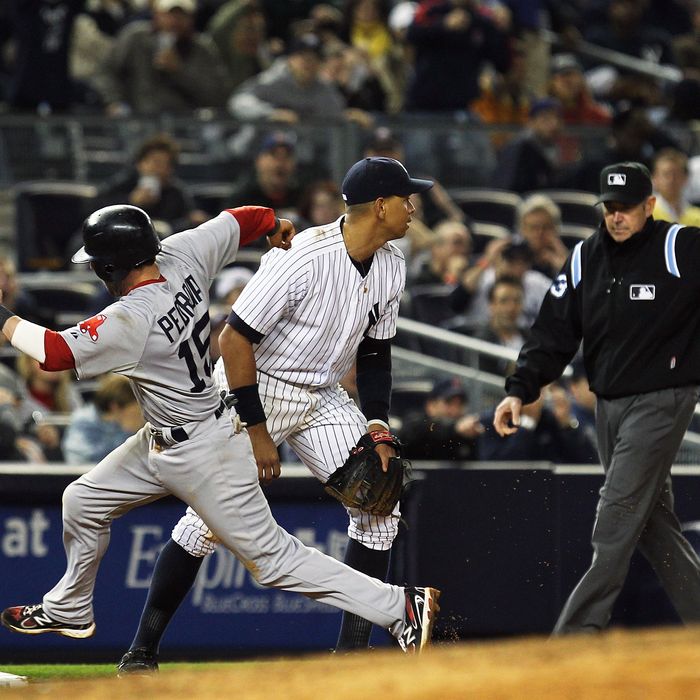 Photo: Al Bello/2011 Getty Images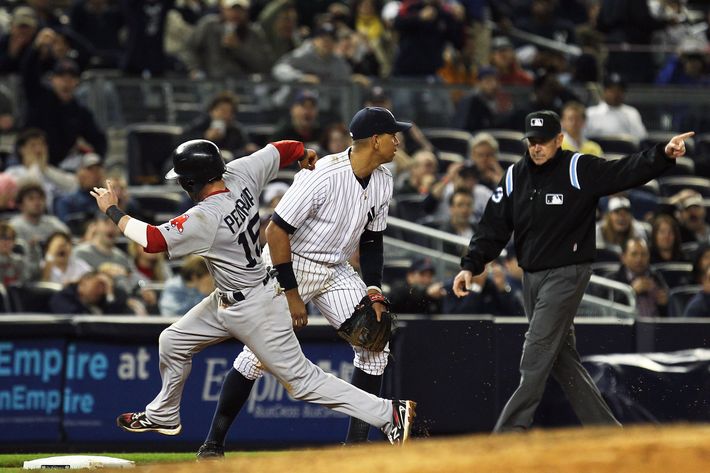 We suppose it's encouraging, sort of, that as poorly as the Yankees have played over the past five games, and with so many hitters slumping, they're still just two games behind Tampa Bay in the tightly-packed American League East. It's only May, and one particularly strong week over the next 120-plus games will wash out what happened this weekend. Yes, they've lost five straight games for the first time since 2009. And their 1-5 record against Boston brings to mind their 0-8 start against the Sox in that same 2009 season. But 2009 turned out all right, not that this year's club much resembles that one right now. Still, there's lots of baseball left to be played, and the Yankees won't always look as bad as they did this weekend. But boy, was this weekend rough.
The easy target of late has been the offense — and the offense's performance with runners in scoring position — but last night, the bats were hardly the only issue. Yes, they squandered some chances (in the sixth and seventh, especially), but they did score four times off Jon Lester, and got him out of the game early enough to get a crack at Alfredo Aceves before Boston turned to Daniel Bard and Jonathan Papelbon. (They'd score one run off Aceves, in that seventh inning.)
But on a night when Freddy Garcia didn't give them much — five runs (four earned) over five and a third innings — the Yankees also had to overcome Alex Rodriguez's critical seventh-inning error. And then, after Joba Chamberlain surrendered a home run to Jarrod Saltalamacchia (his first in 121 at-bats, dating back to August 2, 2009), the two-run deficit they'd chipped away at the previous inning thanks to an A-Rod double became a two-run deficit yet again. Unlike that pie-happy 2009 team, there would be no dramatic comeback last night: Boston would win 7-5 to sweep the series. To tweak Michael Kay's new favorite saying, you can put yet another on the right side. Which in this case, is the wrong side.
Of course, the Yankees had more to concern themselves with this weekend than what happened between the lines. (And with so many players slumping, there's plenty to concern themselves with there.) Jorge Posada apologized to Joe Girardi and then got a huge ovation when he pinch hit for Andruw Jones — but what happened Saturday night is hardly a sign of a properly functioning ball club. It was also revealed yesterday that Rafael Soriano won't pitch in the two-game series against the first-place Rays that begins tonight, and a trip to the disabled list is possible, depending on the result of a bullpen session today. Just about everything is going wrong for the Yankees right now. Here's hoping they've already hit rock bottom.