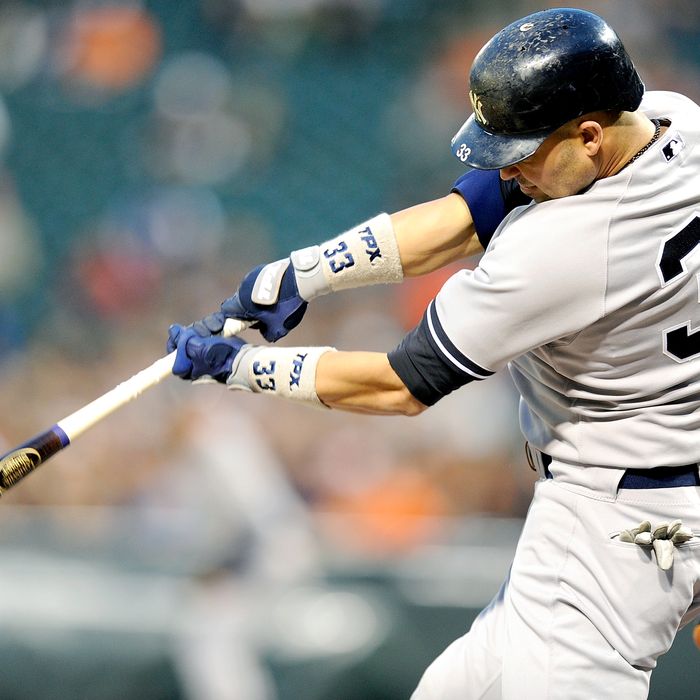 Photo: Greg Fiume/2011 Getty Images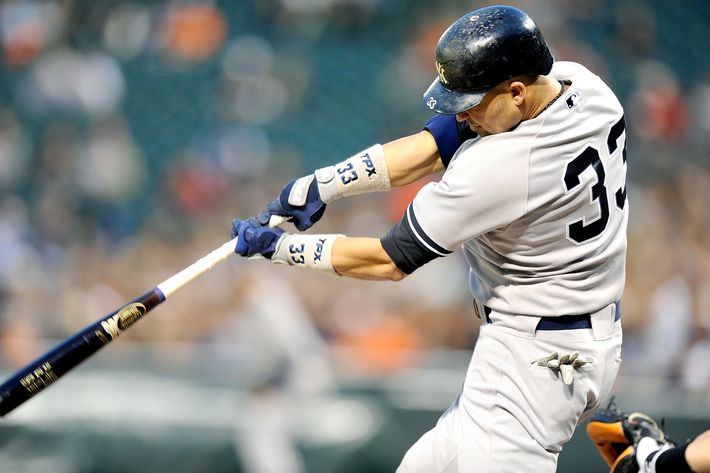 The Orioles' bull pen was so spent after Wednesday night's fifteen-inning marathon that when they placed infielders Derrek Lee and Brian Roberts on the disabled list yesterday, they replaced them with two pitchers from the minor leagues, leaving them with only two hitters on their bench. It's the sort of move meant to prepare the Orioles for the worst-case scenario: Their starting pitcher lasting only, say, three and a third innings that night, and then leaving the game with, oh, let's say a runner on base and seven runs already on the scoreboard. Perhaps that worse-case scenario would involve the opponent scoring five runs in the top of the first, all but ensuring that those AAA call-ups would need to be used. And perhaps it would involve the opposing team's starter cruising through eight shutout innings.
And so that's what happened in last night's Yankees-Orioles game, a 13-2 Yankees win in which Baltimore starter Brad Bergesen gave way to Chris Jakubauskas, who in turn gave way to Troy Patton. The Yankees cranked out fourteen hits and thirteen runs. And CC Sabathia struck out nine (and walked none) over his eight shutout innings. That's the worst-case scenario for Baltimore, which means it's the best-case scenario for the Yankees. The win makes three in a row now, and the offense continues to show signs of life. Nick Swisher's bases-clearing double gave the Yankees their 5-0 first-inning lead. Derek Jeter had two hits and an RBI. First-baseman Jorge Posada had an RBI double. Three different Yankees hit RBI triples. And we could go on. (The only starter not to pick up a hit? Alex Rodriguez.)
Little by little the Yankees are putting that six-game losing streak — and all the drama that occurred as it happened — behind them. They won't explode for so many hits and so many runs every night — nor will they often get the opportunity to face AAA call-ups for nearly six innings. But all of the Yankees who have struggled in the early going this year — and there are several of them — have contributed over the past three games. And in the long run, that's more encouraging than quantities of hits and runs.