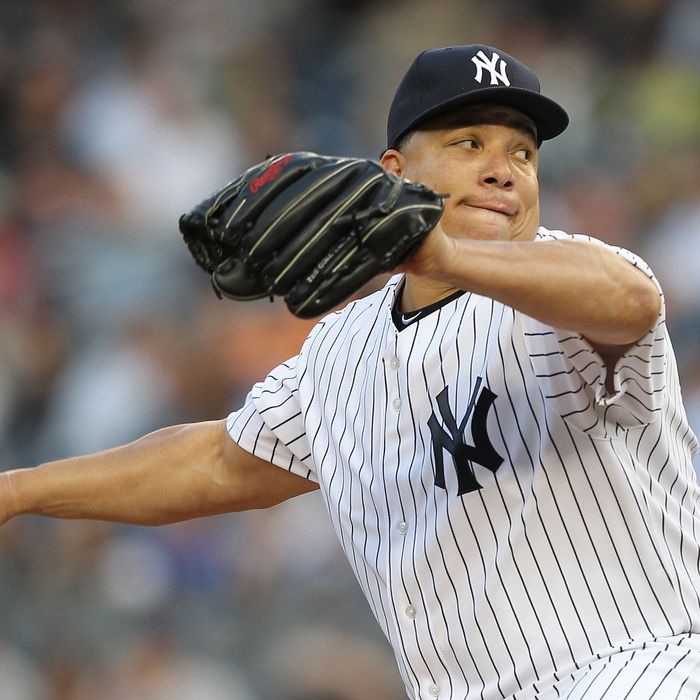 Photo: Al Bello/2011 Getty Images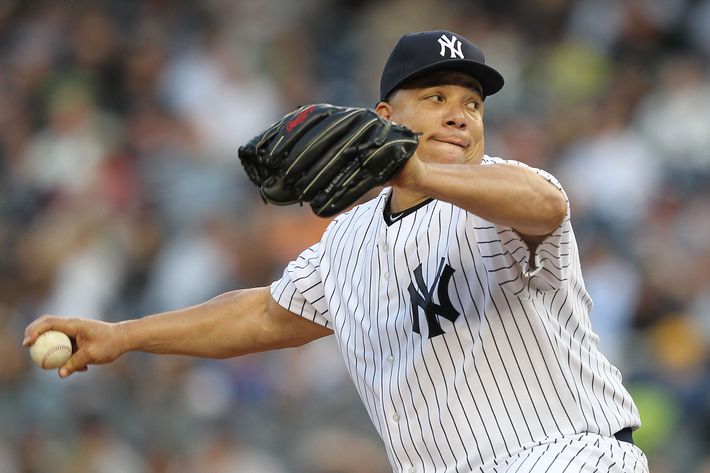 Against the Mets on Sunday, the Yankees used a big seventh inning to turn a tight game into the type of contest that Lance Pendelton gets to finish out. But yesterday, it was the Blue Jays who blew open the game with a big inning, scoring five times off Barolo Colon in the sixth and making the Yankees pay for intentionally walking two men in the span of three batters.
The first of those intentional walks — to Jose Bautista, with first base open and the game tied at one — was tough to argue. (Bautisa had hit his nineteenth home run of the year earlier in the game.) The second — walking Juan Rivera following a sacrifice to move the runners up to second and third, still with no one out — is at least up for debate, but Girardi's explanation was a good one. From the News:



"We've got a ground ball pitcher on the mound, the next three guys were 0-for-6 with four strikeouts," Girardi said. "We took a shot and it didn't work."
It did indeed backfire: The next batter, Aaron Hill, singled to drive in one run. Colon then walked rookie Eric Thames to force in the third Blue Jays run. And then J.P. Arencibia's double cleared the bases to give the Blue Jays a 6–1 lead. (Toronto would go on to win 7–3.)
Tampa Bay, for what it's worth, lost last night as well, meaning the Yankees maintain their lead in the American League East by one thousandth of a percentage point. (The Yankees have played two fewer games than the Rays, and have one fewer win and one fewer loss.) CC Sabathia gets the ball tonight.