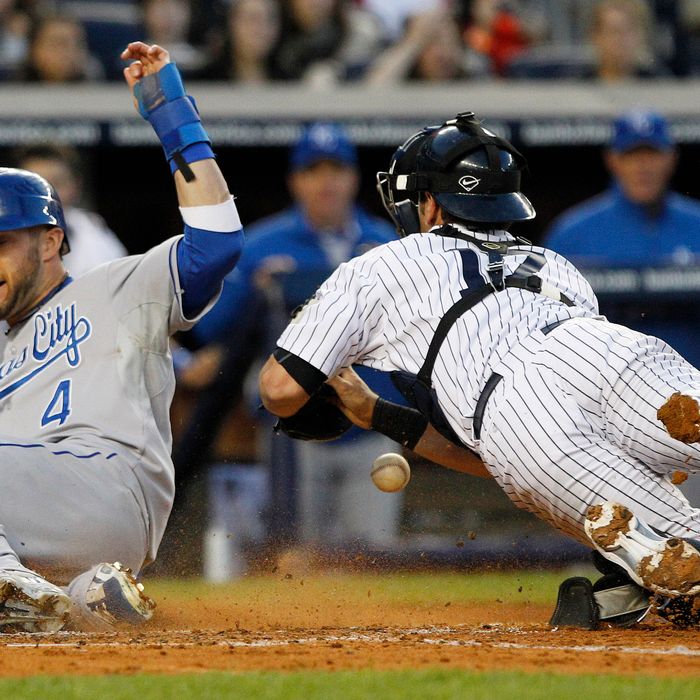 Photo: Frank Franklin II/AP2011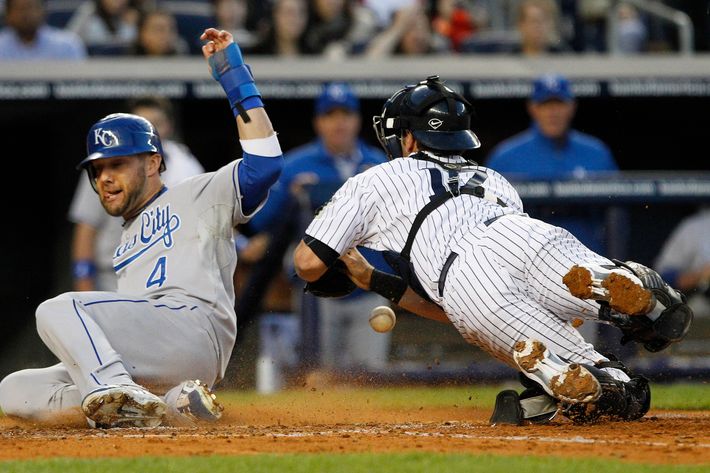 The Yankees lost an ugly game last night, 11–5, to the Royals — one in which Kansas City jumped out to a 6–0 lead in the top of the second and more or less cruised from there. It was a forgettable night all around (except, we suppose, for Amaury Sanit, who threw four and two thirds innings in his big-league debut). It's the first time Kansas City's won a series in the Bronx since 1999, and it dropped the Yankees out of first place for the first time since April 13. (They're now a game behind Tampa Bay.) So let's just move past it. After all, the Red Sox are in town tonight.
The last time the Yankees opened a series against the Red Sox, on the season's second weekend, Boston had yet to win a game. The Sox would take two of three from the Yankees that weekend, and since then haven't been terrible, but haven't been terribly consistent, either. (Not that it's all that hard to be better than 0–6, but you get the point.) After getting swept in a two-game series against Toronto — unfortunately, the Yankees will miss John Lackey, who got roughed up on Wednesday — Boston sits at 17–20, five games out of first (but tied for last).
The Yankees, meanwhile, haven't been sharp lately, either. Or more specifically, their bats have been mostly quiet, particularly with men in scoring position. Bartolo Colon and his stem cells take the mound tonight against Clay Buchholz. (Tomorrow, it's CC Sabathia versus Josh Beckett, followed by Freddy Garcia against Jon Lester. All three games, by the way, are night games.) As far as Yankees-Sox series go, this one doesn't have a whole lot of buzz around it. Still, it's Yankees-Sox. Please, though, if you've got tickets this weekend, no punching the Red Sox fans. We're looking at you, Baldwin.
(And also, obviously, never leave/stop watching a baseball game in the sixth inning.)