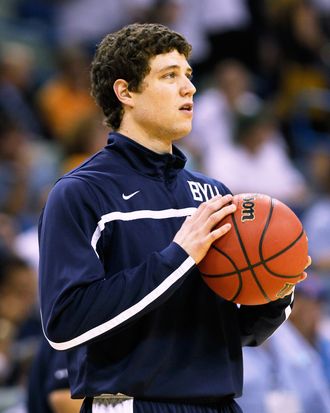 Photo: Kevin C. Cox/2011 Getty Images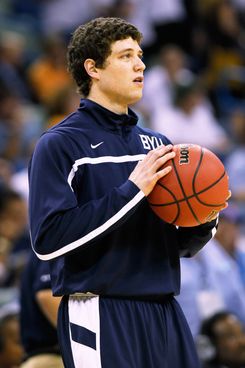 Remember back to a time when you still assumed Donnie Walsh was going to be running the Knicks after his current contract expired? Like, this morning, for instance? How innocent we all were! You could read about who the Knicks were working out in advance of the draft, and wonder things like, "Which players could fit in Mike D'Antoni's system?" or "Which players would best complement the Knicks' core of talent?" It all seems like a secondary concern now, after the more pressing question, "Who the hell is going to run the Knicks now?!?" Still, you can continue to wonder about the draft this afternoon if you'd like, provided you didn't knock yourself unconscious banging your head against the wall upon reading today's big news.
Assuming you haven't given up on this franchise once and for all — this is one of those times when it's tempting to do so — we'll remind you that the Knicks pick seventeenth in this year's draft. Yesterday, they worked out a bunch of players including Jimmer Fredette, who isn't likely to be available by the time the Knicks pick, but loves their run-and-gun system. (Fredette can shoot, but his defense is a question mark.) For what it's worth, Alan Hahn talked yesterday to "a person with knowledge of the situation" who said the Knicks were looking to move up to select Fredette, though exactly what they'd trade to make such a thing happen was not mentioned. And anyway, we're not sure anyone has knowledge of the Knicks' general "situation" right now.
Perhaps the most interesting Fredette-related talk had to do with how the Knicks were the only team who worked him out prior to last year's draft, and how they told him then that they really liked him. But since the Knicks didn't have a first-round pick and couldn't guarantee him they'd make a trade to get one, he decided to return to BYU for his senior season. (That worked out pretty well for Fredette, who had an excellent senior season and improved his standing in the draft.)
But that's very much in the past. It's the future we should be all be concerned about.