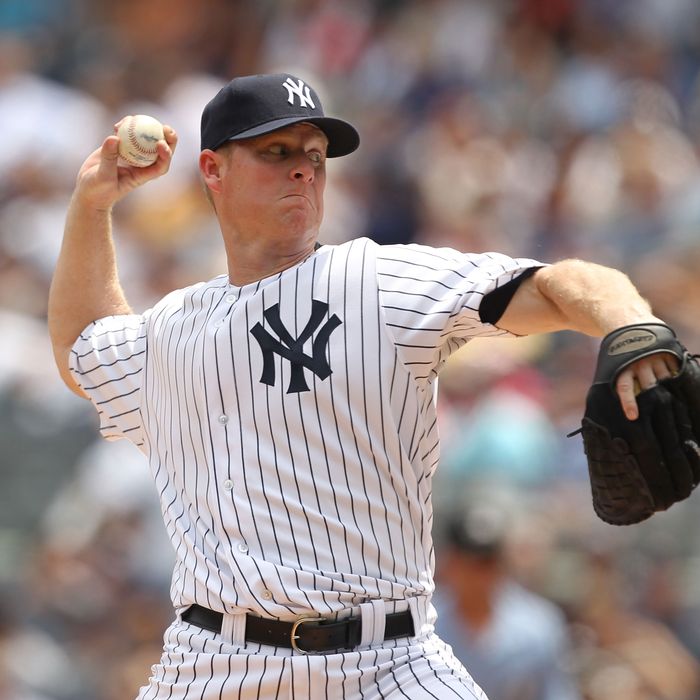 Photo: Al Bello/2011 Getty Images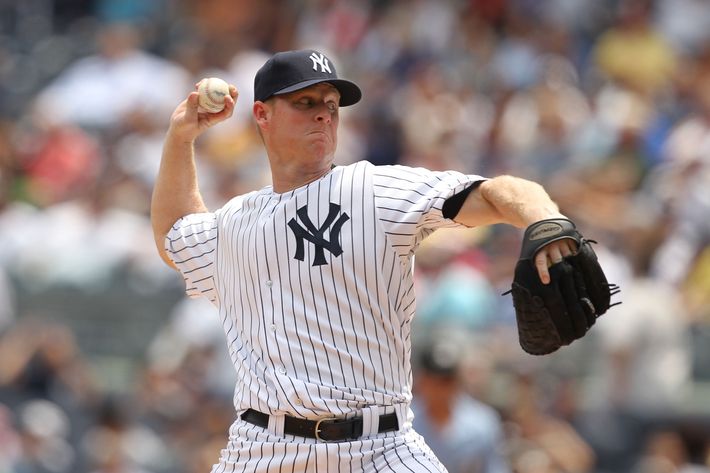 Since dropping all three games of their series against Boston last week, the Yankees have won six out of seven — all against clubs that were in first place at the time. They ended their ten-game homestand with a 6–4 record — a particularly respectable mark considering not just how the homestand began, but how many players they've lost to injury since it started. They've been playing without a key reliever — and will continue to do so for a long while — plus their starting shortstop. And then there's Bartolo Colon, who'd become their second-most-effective starter before landing on the disabled list last weekend.
Colon's spot in the rotation came up for the first time since his injury yesterday, and rather than replacing him with someone from within the organization, the Yankees picked up Brian Gordon, a converted outfielder who'd spend fifteen years in the minors and appeared only briefly in the majors for Texas in 2008. And wouldn't you know, Gordon wasn't bad yesterday, allowing two runs in five and a third innings. (He even pitched out of trouble in the fifth, when, after hitting Adrian Beltre with the bases loaded to plate the Rangers' second run, he got Mitch Moreland to fly out to end the inning.) It was enough to keep the Yankees in the game: Jorge Posada — who's hitting .457 on his current nine-game hitting streak, and can't be happy that the Yankees will play without a designated hitter for the next week — doubled in the tying run in the sixth inning.
It's likely that most Yankees fans — unless they're also ardent supporters of the Lehigh Valley Iron Pigs — had never heard of Gordon until this week. But it's at least possible some might be familiar with the other pitcher who made his Yankee debut for the team yesterday: Cory Wade, who pitched for the Dodgers in 2008 and 2009, and had been pitching for the Rays' AAA affiliate this season until he was released last week, after the team was notified he intended to exercise an opt-out clause in his contract. And wouldn't you know it, Wade pitched well yesterday, too, throwing two perfect innings in the eleventh and twelfth, and earning the win after Brett Gardner's single in the bottom half of the inning won the game for the Yankees. A strange end to a strange homestand, indeed.
And so next comes the return of Interleague Play. The Yankees visit Wrigley Field today — and by today, we mean this afternoon, because that's how the Cubs roll — with Freddy Garcia pitching against Chicago's Doug Davis.