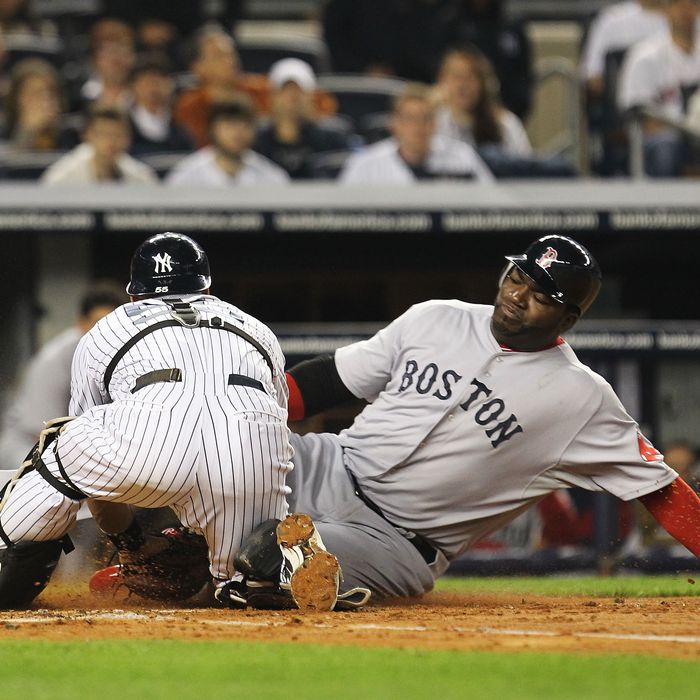 Photo: Al Bello/2011 Getty Images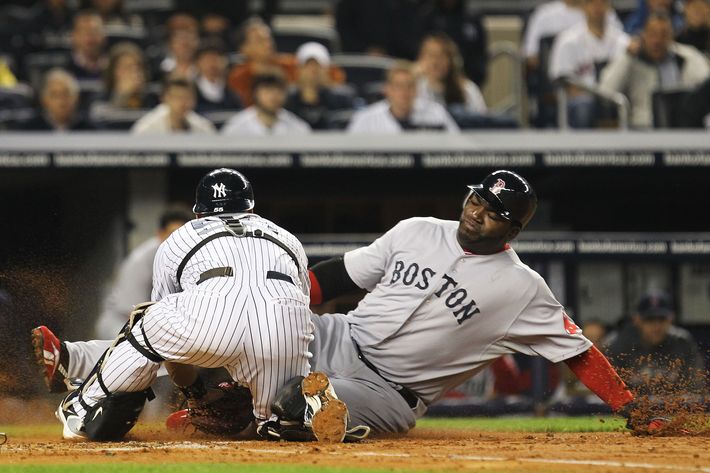 The last time the Yankees played the Red Sox, they hit what we hope is rock bottom: Not only did Boston sweep them in the Bronx — at the time, those were their third, fourth, and fifth consecutive losses overall — the series contained Jorge Posada's now-infamous freak-out over batting ninth. Brian Cashman showed up on national television; Posada's wife took to Twitter to contradict him. And by the following Monday, even Derek Jeter had gotten dragged into it all as well. It was chaos — or as close to chaos as a team can get and still be a respectable 20–18. This wasn't all that long ago, mind you: That series ended on May 15. Since then, the Yankees have mostly righted their ship: They've lost just one series since that weekend, winning five others and splitting another. So the series beginning tonight against Boston — and this whole homestand, really — will be something of a test for the Yankees.
By way of a reminder: The Yankees have played Boston six times this year, and they've won just once. The Red Sox, right now, are a game behind the Yankees in the East, so first place — for whatever it's worth in early June — is on the line this week. But we could learn a lot about the Yankees over the course of this whole homestand: After Boston, they'll play four against (slumping) Cleveland and three against Texas before hitting the road for Interleague Play. If the season ended today, each of their opponents on this homestand would be in the playoffs: Cleveland and Texas as division winners, and the Sox as the Wild Card.
Pete Abraham has a fascinating stat today: Over the last ten seasons, the Yankees lead the series with Boston 87–86. And over the last 97 games, they lead it 49–48, with just three more runs scored. (That even enough for you?) Boston gives the ball to Jon Lester tonight to try and make those figures 87–87 and 49–49, while Freddy Garcia goes for the Yankees. And on the occasion of the third Yankees–Red Sox series of the year, here's the third installment of the Alec Baldwin–John Krasinski New Era commercial series. Worth noting: Baldwin is yet to actually wear a baseball cap in any of these baseball cap commercials.