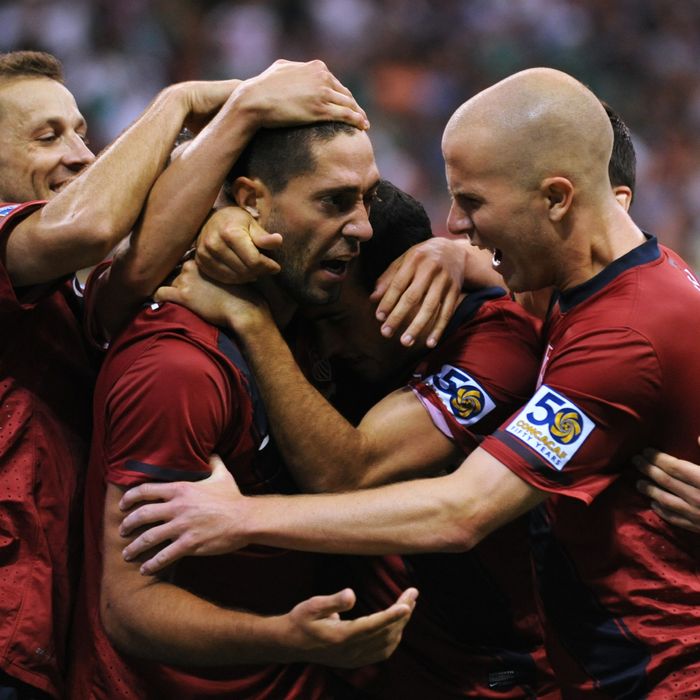 Photo: STAN HONDA/2011 AFP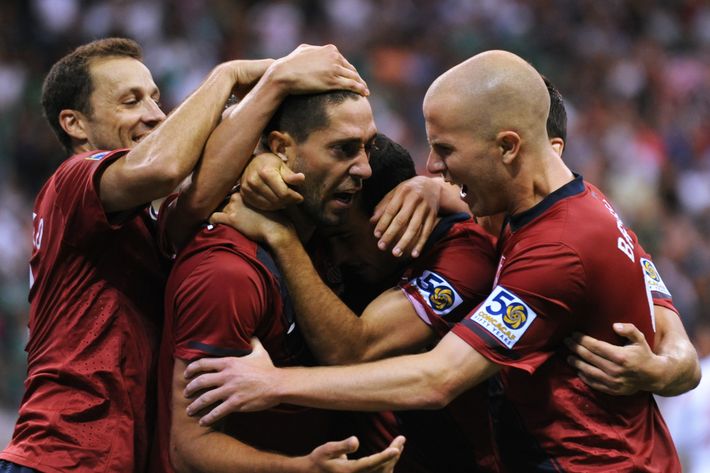 In the grand visions of those who follow United States men's soccer, you couldn't have come up with a more perfect way for the U.S. to defeat Panama last night than to have a goal that started with a long Freddy Adu pass and ended with a Landon Donovan feed to Clint Dempsey. The three most well-known players in U.S. soccer, for better or worse, sending the U.S. to the Gold Cup final.
And it looked so pretty, too. Check it out.
It is particularly crazy to see Freddy Adu, not so much that he made such a key pass but that he was even in the game at all. He hadn't played any minutes for the national team in almost two years, and when coach Bob Bradley put him in in the 67th minute, it was to a smattering of gasps and giggles. Adu has been the laughingstock of American soccer, not so much because of anything he has done or hasn't done, but of course for all the ridiculous hype he received as a 13-year-old. For crying out loud, imagine being 13 years old and having to live up to Pelé.
"Adu vs. Pelé." Amazing. Anyway, Adu is still only 22 years old. And now he has his signature U.S. soccer moment. It'd be nice if it's not his only one.
So! The U.S. will play Mexico, of course, in the Gold Cup final, after the Mexicans beat Honduras 2–0 in extra time after the U.S. game. (With more fans, too.) SI's Grant Wahl reported this morning that the two teams, long hated rivals, are actually on the same flight from Houston to Los Angeles, so let's hope they don't cause it to crash.
The game is Sunday Saturday night, at the Rose Bowl, at 9 p.m. ET, with a bid in the 2013 Confederations Cup (the big warm-up for the World Cup) on the line. If you can channel two years' worth of U.S. soccer fandom into one night, Saturday's the night to do it.