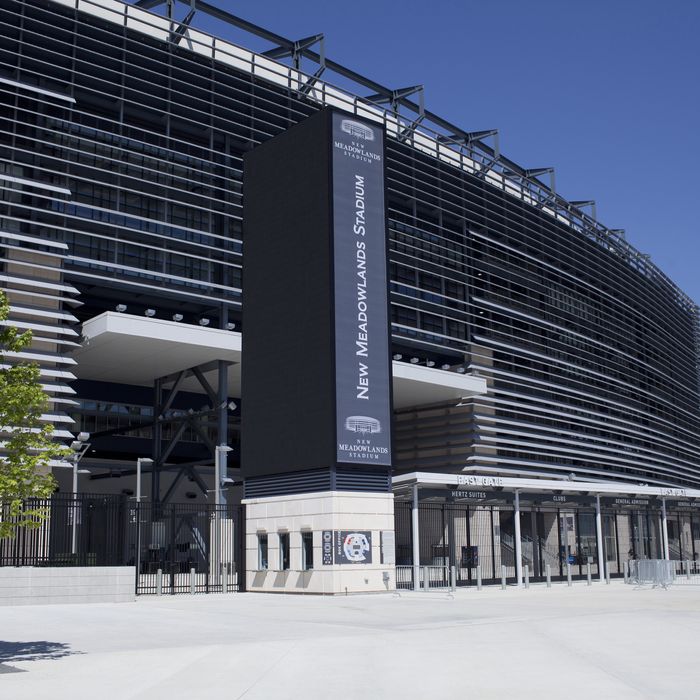 Photo: Per-Anders Pettersson/2010 Per-Anders Pettersson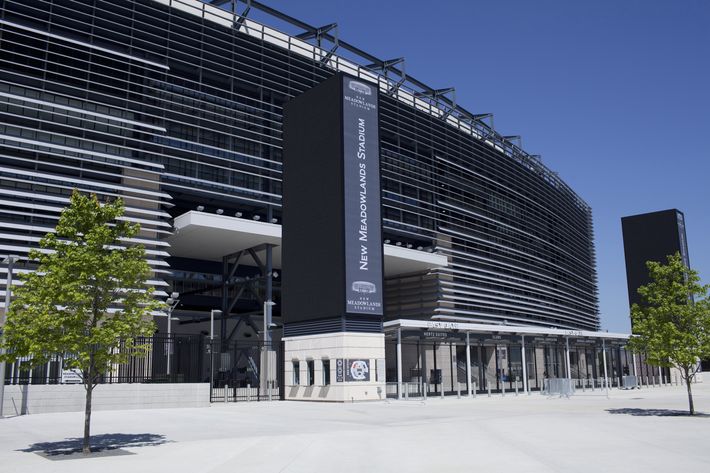 The Jets and Giants would have preferred not to play a season in a facility called New Meadowlands Stadium, partially because that name is so boring we almost fell asleep typing it just now, but mostly because that name doesn't generate revenue. (It's here we remind you not to feel sorry for either team: They did have four "cornerstone partnerships" in place for last season, which generated millions of dollars each.) But one report says that MetLife, currently one of those cornerstone partners (and currently paying some $7 million a year for that designation), is in advanced negotiations to secure the naming rights for the stadium.
One source tells SportsBusiness Journal that negotiations "are advanced but not complete," while other sources tell them that talks have progressed to the point that other companies are being told the stadium's naming rights aren't available, but that a cornerstone partnership might be. The article reports that the naming-rights package being considered averages between $17 million and $18 million per year. That's a lot of money, but it's less than the $20-million-per-year agreements that the Mets and Nets have for Citi Field and the Barclays Center respectively, and it's also well below the initial asking price of more than $30 million a year.