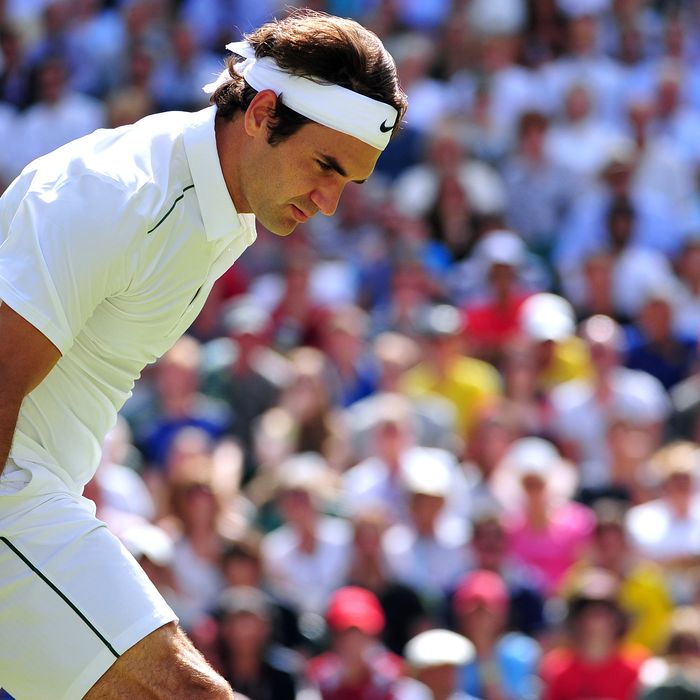 Photo: LEON NEAL/2011 AFP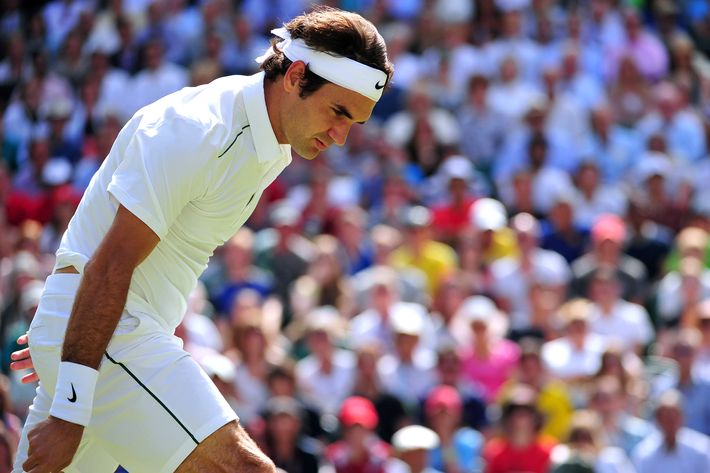 For the second year in a row, Roger Federer has lost in the quarterfinals at Wimbledon to someone other than Rafael Nadal. For the true Fedophile, this is a confusing state of affairs. Losing to Nadal was hard to take at first, but eventually we got used to the idea. There was no shame in it: To be beaten by Nadal as epically as Federer was at Wimbledon in 2008 was to partake of a doomed nobility, to be a glorious empire vanquished by a world-historical Attila. But when in 2009 he lost undramatically in the finals of the U.S. Open to Juan Martin del Potro — a force of nature in his own right, but no Nadal, at least not yet — it all felt a little prosaic, a little human. Then last year's unprecedented capitulation in the Wimbledon quarters — in four sets, no less, with no tiebreakers! — to Tomas Berdych? What gave? The faithful whispered darkly of impending mortality.
Today's defeat, to the inconsistent but fearsomely talented Jo-Wilfried Tsonga, is especially alarming to true acolytes of the Fed in that it was the first time he's ever blown a two-set lead in a Grand Slam. Whither the vaunted unflappability, the sweatless insouciance in the face of deepening adversity? "Every streak must come to an end," blandly intoned Dick Enberg at one point during today's match. In a way, it's a relief to see Roger go quietly once again. Maybe now we true believers can finally cast off the trappings of worship and simply learn to love his game, warts — gasp! — and all.