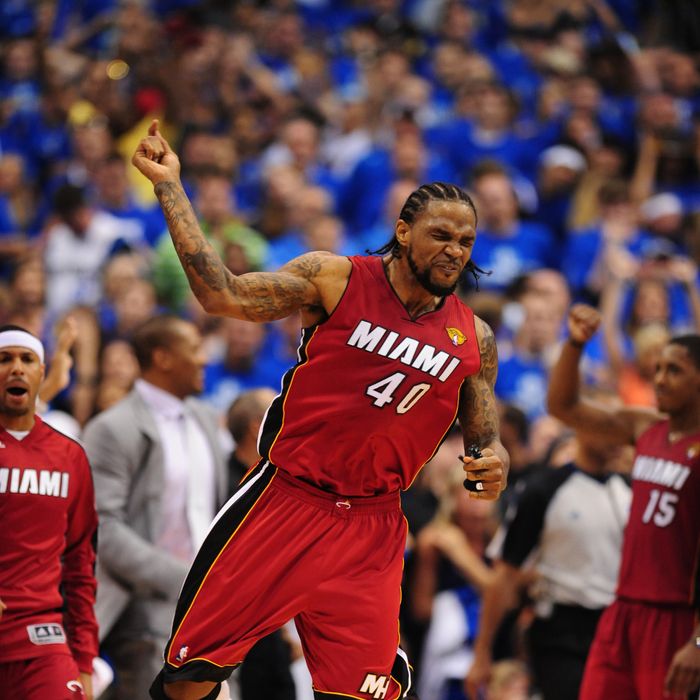 Photo: MARK RALSTON/2011 AFP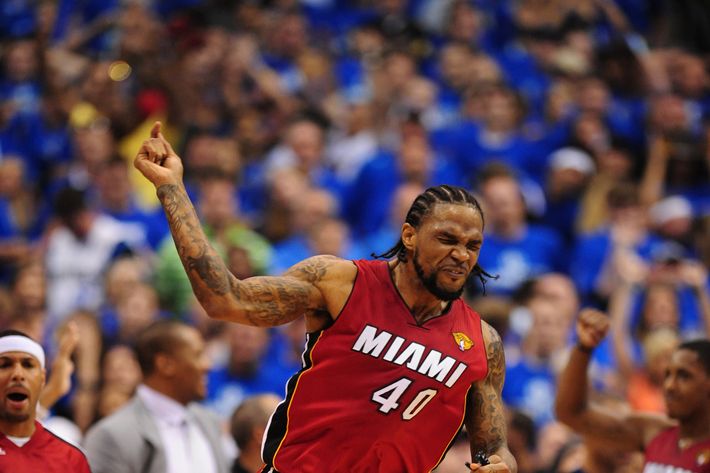 It is strange to think that, going into this series, the general sense that while the Heat obviously had more top-heavy talent, the Mavericks had more depth, more options to play around with. Then, in the fourth quarter of last night's Game 3 of the NBA Finals, Miami had LeBron/Wade/Bosh, and Dallas has Dirk Nowitzki and eleven people named either Franklin or Harold. Dirk Nowitzki scored the final twelve points of the game for the Mavericks. He needed to score fourteen.
The Heat outlasted the Mavericks in Dallas 88–86 last night to take a 2–1 series lead, and control. The game will be known for two moments. The first was when Dwyane Wade, who scored 29 points, looked healthy and asserted himself as the leader of the Heat again, screamed at LeBron James for passing up a shot midway through the fourth quarter. After that, everyone just kept giving the ball to Wade and getting out of his way. It worked.
The second was Dirk's missed shot at the buzzer, an impossible flailing heave you nevertheless were sort of surprised didn't go in. If the Mavericks lose this series — and it sort of looks like they might — at the very least, these Finals have served as a reminder of Dirk's unique genius, a guy who seems to play the exact opposite of how coaches tell you to play and not only makes it work, but can dominate. We can't imagine he'll have a better chance to win a title than this year, but if he doesn't, he has secured his place as one of the best players never to win a title. So there's that!
One of the main reasons it's gonna be so tough for the Mavs now? The NBA's frustrating 2-3-2 Finals format. This is unlike any other postseason series and exists for travel purposes; it's prohibitively expensive for all the media and TV people to travel back and forth for a 2-2-1-1-1 series. Because it's so important that dopes like Gregg Doyel be around. The Mavs now have to win the next two games just to have a chance to steal one of two in Miami. We know it's the same number of home and road games either way. It still feels wrong. It's not Gregg Doyel's fault, but we're gonna blame him anyway.