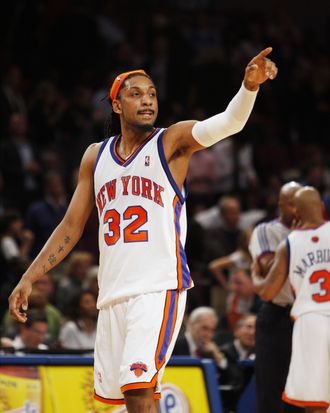 Photo: New York Daily News Archive/2007/Daily News, L.P. (New York)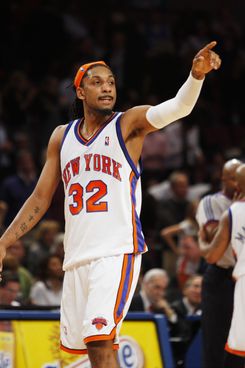 So, the Knicks have made their draft picks and finished up the last little tidbit of Donnie Walsh's Knicks career. The roster can now be put together, with the right pieces in the right places, as they search for a new GM/president/whatever and start building around Amar'e Stoudemire and Carmelo Anthony. It's time to get to work! Oh … wait … that's right, it's almost lockout time.
With the NBA lockout set to become official on Thursday, the Knicks have a little bit more to do than a lot of other teams, considering they still need to replace Donnie Walsh with Isiah Thomas a sentient, sane human being not bent on the destruction of your hopes and dreams. That person is unlikely to be a Mike D'Antoni loyalist, which means we're almost certainly looking at D'Antoni's last year with the Knicks, whether he changes his system or not.
We're all going to be talking a lot about D'Antoni over the next few months, because there's just not going to be all that much else to talk about. There can be rumors about Samuel Dalembert, Kurt Thomas, or, heaven forbid, Kwame Brown, but that's all they can be: rumors. No one's signing, no one's talking, no one's doing anything. The NBA is going to be just like the NFL: a bunch of empty talk about filling roster spots, with no physical means of actually being able to do so. The Knicks are the players they have right now, and will remain so until this lockout business is over.
So, here are your Knicks, as currently constituted (and under contract for next year):
G Chauncey Billups
G Toney Douglas
G Landry Fields
G Andy Rautins
G Iman Shumpert
G Bill Walker
F Carmelo Anthony
F Renaldo Balkman
F Amar'e Stoudemire
C Josh Harrellson
C Ronny Turiaf
Yep, that's your team, the way it's gonna be for quite some time. The good news: Jared Jeffries's name isn't on there! There is that.