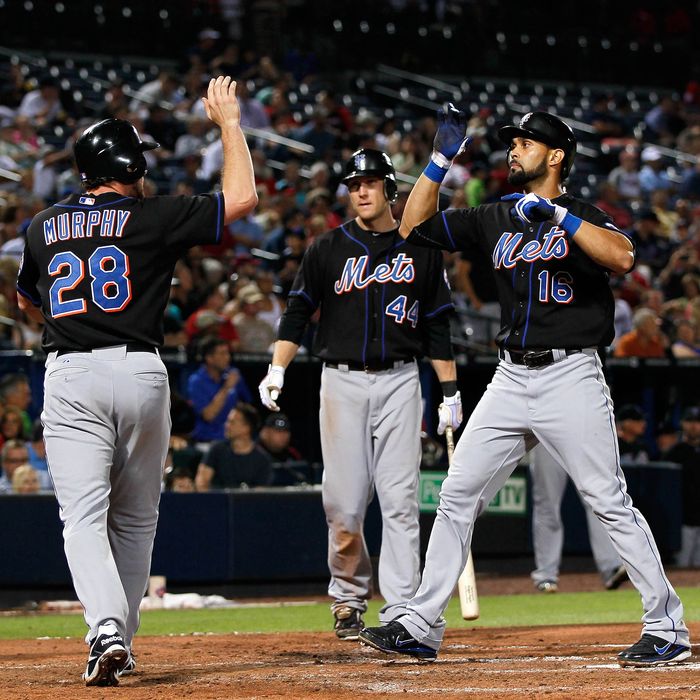 Photo: Kevin C. Cox/2011 Getty Images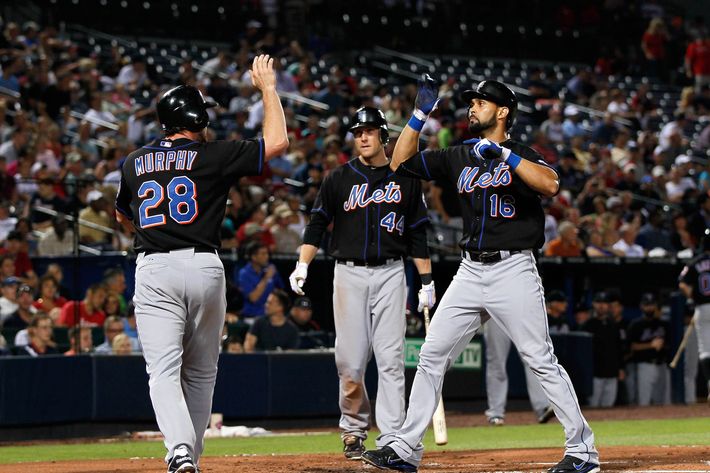 You know, if the Mets keep this up, David Einhorn is gonna have to pay two bucks for a controlling stake in the team. The Mets beat the Braves 4–0 in a nasty rain-delayed game last night, and just like that, they're back at .500. It's the first time they've reached the mark since May 20, when they were 22–22. This isn't something to get too excited about; a year ago at this time, they were eight games over .500, just a half game out of first place. But boy, it's something.
The ugly, totally un-southern rain in Georgia cost Dillon Gee an 8–0 record — he's still the only pitcher in baseball with more than five starts whose team is undefeated when he pitches — and this was one of those games in which both teams looked awfully eager to run off the field when it was over. One should enjoy this little run by Gee while one can; he's certainly a fun pitcher to watch develop, but this streak is unlikely to continue much longer.
But then again, nothing the Mets are doing right now is supposed to be lasting. The team has one guy hitting over .300 in their lineup — Jose Reyes is at three-freaking-forty-five — and rode D.J. Carrasco and Bobby Parnell to victory last night. This is all a little ridiculous. .500 was a good target before the season, but that was with a healthy David Wright and Ike Davis, a healthy Chris Young and a sentient Jason Bay. They have none of those, and still here they are.
Here is just .500 … but … maybe … well, they're only three and a half games out of the wild card. They can gain a game on the Braves with a sweep tonight. Wright and Davis will be back eventually, and none of the teams ahead of them in the wild card (Braves, Cardinals, Diamondbacks, Reds, Pirates) look dominant or anything. And it's the middle of June. You never know? You never know?
Okay, we'll stop. But still: You wanna trade Jose Reyes right now? This is sort of fun.