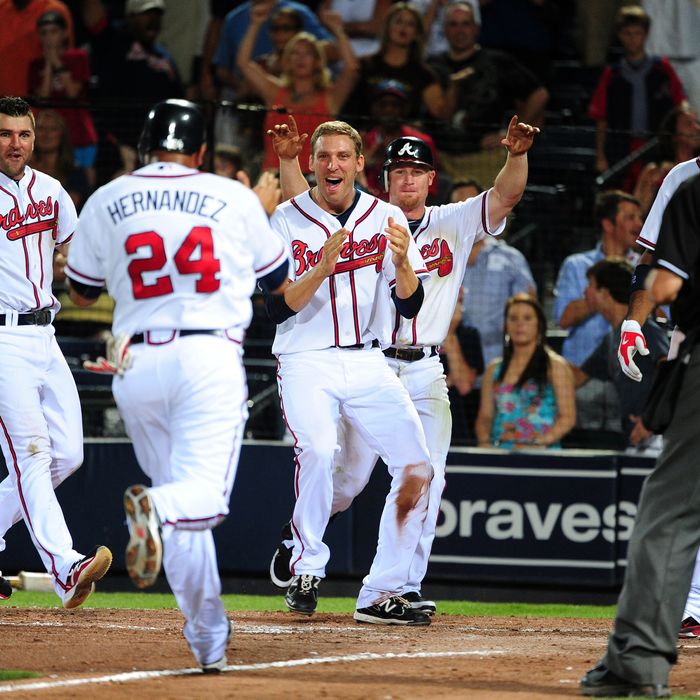 Photo: Scott Cunningham/2011 Getty Images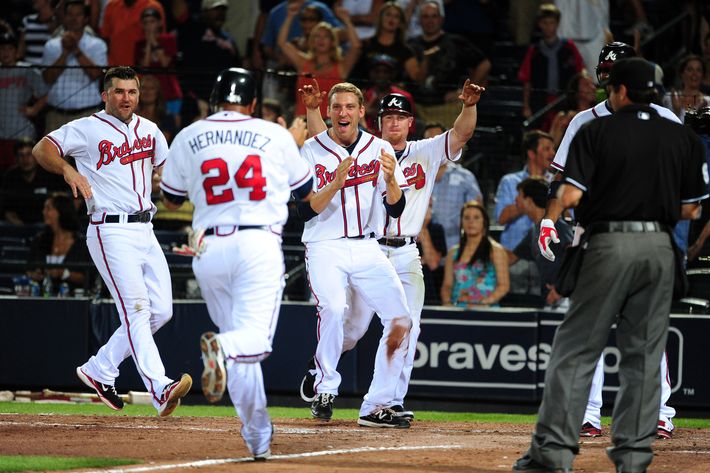 Is there a weirder way to lose a baseball game than on a walk-off balk (or balk-off, if you will)? It's not necessarily the most devastating way to lose — that probably involves Luis Castillo dropping a two-out pop-up — but it has to be the strangest, right? Because that's how the Mets lost last night — when, with Jason Heyward at the plate and Diory Hernandez on third, D.J. Carrasco stopped and restarted his motion, leading to a balk call and a 9–8 Atlanta win.
One minute Carrasco is trying to get out Heyward to end the inning and prolong the game, and the next, Heyward is pumping his fist and throwing away his bat, knowing his team has won without him having to provide any late-game heroics. And so the Mets — who an inning earlier were two outs away from sweeping the Braves until Francisco Rodriguez, who'd converted nineteen straight save opportunities, allowed a game-tying home run to Brooks Conrad — fell back below the .500 mark.
Oh, and since it's been roughly 24 hours since we've pointed out how great a season Jose Reyes is having: He had three more hits last night, including his major-league-leading twelfth triple. (He's now hitting a major-league best .348.) Those were his 99th, 100th, and 101st hits of the season, and the 66 games it took him to get to the century mark are the fewest it's taken any Met in history. How exactly is this guy not leading in the All-Star voting?