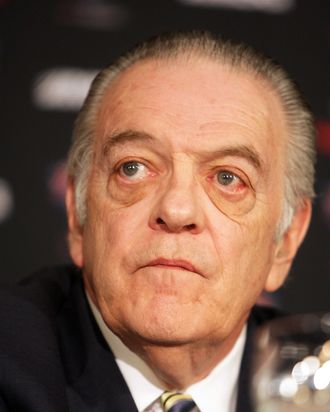 Photo: Mike Stobe/2008 Getty Images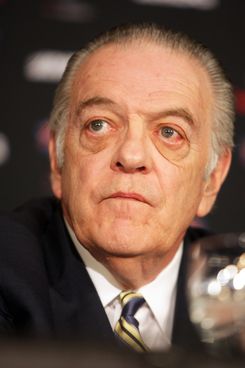 Earlier this week, the announcement of Donnie Walsh's contract extension seemed more or less like a formality. Then, at 11:17 this morning, word came from the Knicks: Walsh wouldn't be returning as team president next season. During a conference call later on in the afternoon, Walsh said that he's getting old, and that he wanted to stay only one more year, but not two. (Nobody bought a word of it.) Walsh will work as a team consultant next season, and they'll hire a new GM at some point, but make no mistake: Jim Dolan is in charge now. So what happened this week that didn't involve predraft workouts that suddenly don't seem so important?
The Yankees have won four straight, and six of their regulars are currently in position to start the All-Star Game.
The Mets split a series with the Pirates, but they're undefeated since Terry Collins erupted on Wednesday night.
We learned that Gary Carter has inoperable Stage 4 brain cancer. A debate then began over whether the Mets should retire his No. 8.
We updated our Derek Jeter 3,000th hit projection.
The Heat and Mavericks split the first two games of the NBA Finals.
And the Canucks won Game 1 of the Stanley Cup Finals with a goal in the final minute.
That's it for us. Have a great weekend.