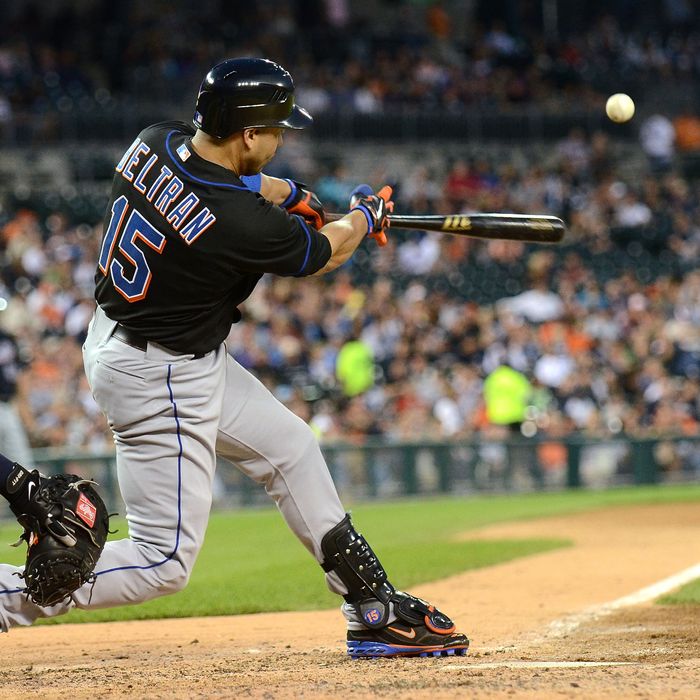 Photo: Mark Cunningham/2011 Mark Cunningham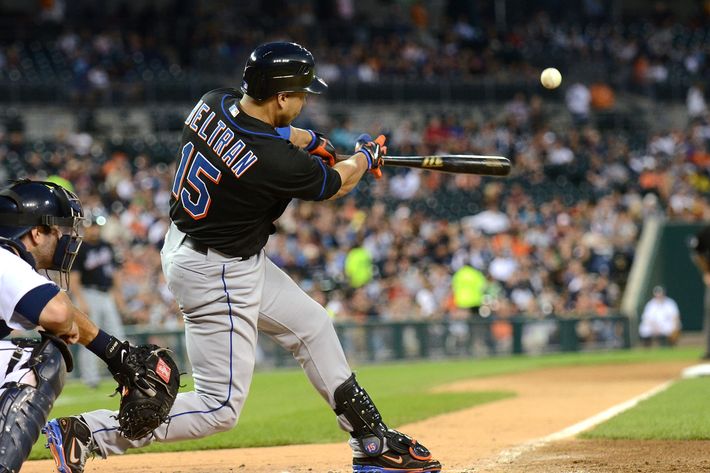 To be as frank as one can possibly be here, the Mets finally making it over .500, for the first time since the first week of the season, is not a particularly momentous occasion. After all, a year ago, they were ten games over .500 at this point of the season, and you know how that one turned out. The Mets still have a very tiny chance of making the postseason, and they're still likely to trade Carlos Beltran, Francisco Rodriguez, and (maybe?) Jose Reyes. This is still the first year of the transition. But what a fun little year it's turning out to be!
The Mets smashed the Tigers 14–3 last night, and they swung the bats like Comerica Park was a Little League field they escaped the canyon of Citi Field for. The Mets hadn't hit a grand slam since 2009 — a stretch in which their opponents had hit eighteen — and then they went out and hit two last night, one from Beltran and one from, of all people, Jason Bay. These slams happened in consecutive innings: It was not a good evening to be the son of an ESPN NFL analyst. (We bet it's rarely a good night for that.)
Oh, and it required two grand slams to take away from Jose Reyes's night. Reyes went 4-for-4 and darned near hit for the cycle. He is now batting .349 for the season, which leads the National League by a rather substantial margin. He's sending his trade value through the roof, which is a sad way to look at it. Fortunately, it's also ridiculously fun to watch a player the Mets have seen grow up finally channel all his powers at the same time he's 100 percent healthy. The Reyes Dilemma remains a tough one, and rather than get into it here, let's all just watch and enjoy.
So! The Mets still are pretty far back from the wild-card and should still be selling as the trade deadline approaches. But let us not forget, this team is still missing both Ike Davis and David Wright (and Johan Santana, while we're at it) and was the butt of everybody's jokes until Frank McCourt came around to take that burden off their shoulders. Attendance has been down, and the whole franchise has been engulfed in negativity and derision for months now. And here they are, not only above .500, but an extremely fun team to watch. It's all going to have to change soon, and the new era will begin (again), but for now, it's pretty fun to be a Mets fan. These moments have happened rarely in recent years. They should be savored, while they can be.