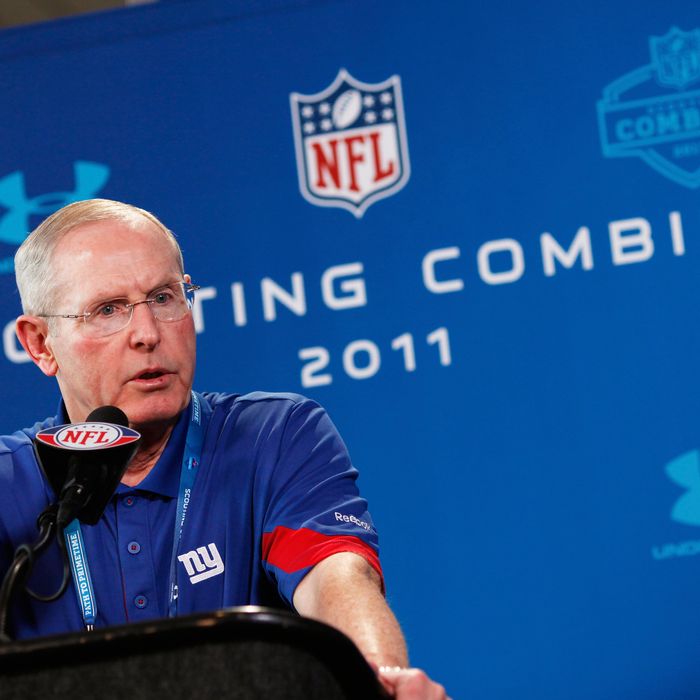 He loves answering questions.
We've already looked at the Jets today: Now it's time to take a gander at what the Giants will be looking for in free agency. It's worth remembering that the Giants have not won a playoff game since Super Bowl XLII. With the Cowboys and Eagles planning on going full-tilt this year, it's not gonna get any easier. Let's see what they're aiming for, when free agency opens, whenever that is.
Offensive line. This is the big one. The Giants have the oldest offensive line in the NFL, and three of those guys (Shaun O'Hara, Rich Seubert, and backup Adam Koets) all had surgery in the off-season. They didn't address it in the draft, either. This crew needs depth, and badly.
Outside linebacker. Keith Bulluck is a free agent who could potentially leave. The Giants would love to get a shot at Buffalo's Paul Posluszny, who has had injury woes but would look perfect in blue.
Running back. Brandon Jacobs had a little resurgence last season, but he's old and has been beaten up a ton. More urgently, Ahmad Bradshaw will be a free agent when this lockout ends, and he is openly batting his eyes at the Miami Dolphins. If he were to leave, the Giants could be in serious trouble; there aren't any obvious Bradshaw replacements out there.
Only one thing is certain: They will not be signing Tiki Barber.