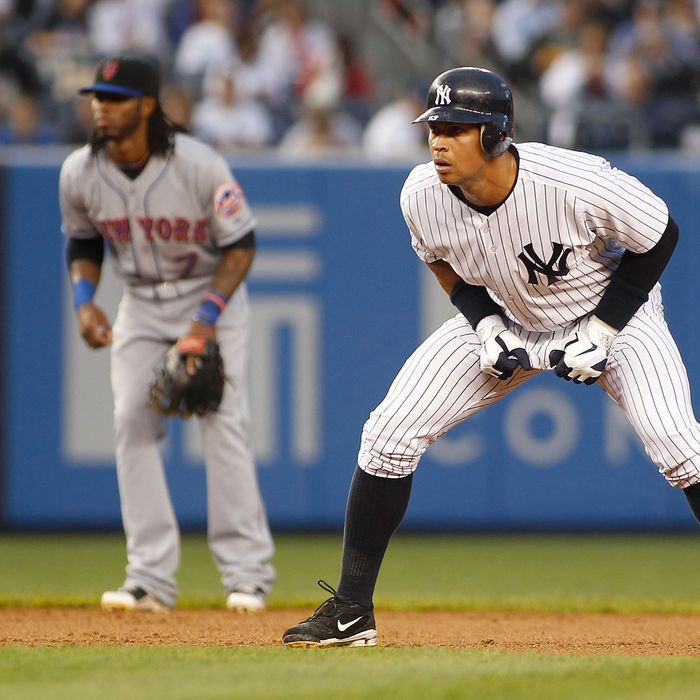 Photo: Mike Stobe/2011 Mike Stobe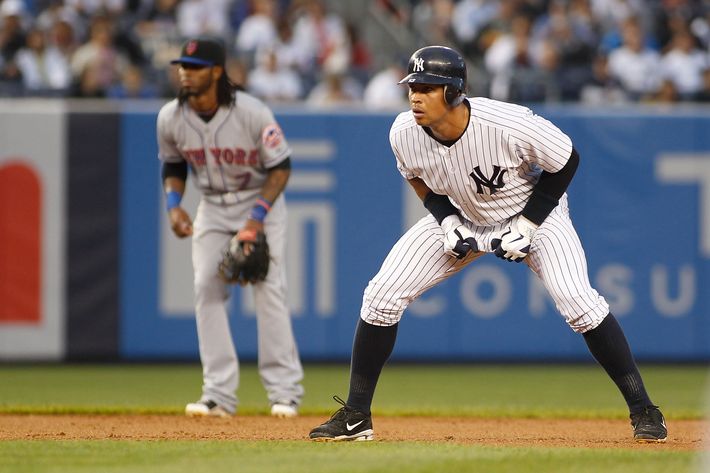 These are good times to be a baseball fan in New York. With yesterday's win over Milwaukee — CC Sabathia dominated his old team, striking out thirteen in seven and two thirds shutout innings — the Yankees have now won five straight games and six straight series. The Mets, meanwhile, are coming off an impressive road trip, on which they went 4–2 and averaged more than nine runs a game. (Their four-game winning streak was snapped yesterday by Justin Verlander, who, like Sabathia, won his eleventh game.) Actually, perhaps we should clarify that headline: It's a good time for a Subway Series if you're looking for a weekend with a bit more electricity than these things normally involve. Both fan bases, after all, are feeling pretty good about their teams right now. But it also means one of these teams will lose at least twice this weekend. So there's that, too.
Ivan Nova faces off against Jonathon Niese in the series opener tonight, Bartolo Colon makes his return to the rotation tomorrow afternoon against Dillon Gee (that might be the most intriguing of the three pitching matchups), and Freddy Garcia goes against R.A. Dickey in Sunday afternoon's finale. (ESPN isn't as into the Subway Series as they once were, it seems.) Perhaps the Yankees' biggest question right now involves the rotation, what with Colon returning tomorrow and Phil Hughes getting closer. (They're at least considering going with a six-man rotation.) Meanwhile, the spotlight for the Mets remains on Jose Reyes, as it should: With two more hits yesterday, he improved his batting average to .352. (Reyes's final slash line for June: .385/.425/.598. And speaking of great June slash lines, how about this one for Jorge Posada, albeit in just 68 at-bats: .382/.419/.588.)
The Citi Field crowd — both Yankee fans and Met fans alike — promises to be spirited this holiday weekend. Bragging rights are on the line, for whatever that's worth fifteen seasons into Interleague Play. But more important, with both teams rolling into its last Interleague series of the season, neither wants to be the one to cool off.