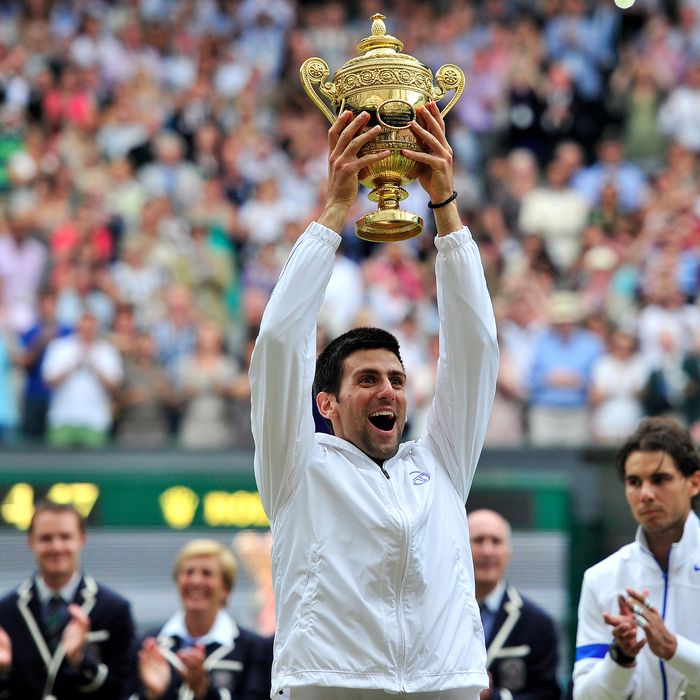 Photo: GLYN KIRK/2011 AFP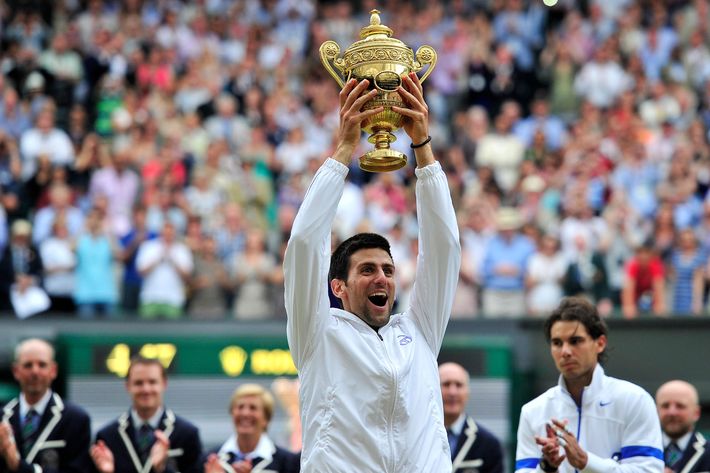 For the first time since 2004, the No. 1 men's tennis player is someone other than Roger Federer or Rafa Nadal. Novak Djokovic, show-pony shoo-in all those years, has finally taken up residence in tennis's Valhalla. He did so by dominating the game's most dominant player, Nadal, in four sets of merely intermittent drama. NBC commentators Ted Robinson and John McEnroe kept trying to predict when the match would settle into its preordained narrative by becoming an epic "grind," but it never did, thanks to Djokovic's surprisingly tidy service games and the astonishing efficiency with which he went about breaking Nadal's serve, converting five of six opportunities. He did something no one has ever done, not even Federer: make Nadal look fallible and ordinary.
Djoko's coronation is more good news for a men's game whose cup has runneth over for years now thanks to the ever-renewable Nadal-Federer rivalry, tennis's own Ali-Frazier parceled out in summer installments. Of late, Federer's flirtation with gentle decline has drained some of the drama from their encounters as Nadal threatened to abscond with the keys to the kingdom. Enter the Serb. His ascendance sets up an intriguing dynamic for the hard-court season about to begin, which culminates with the U.S. Open. Having beaten him five times in a row, Djokovic, for the moment, owns Nadal. Nadal, in turn, owns Federer. Federer, though beaten by Djoko the first three times they played in 2011, walloped him at the French (Novak's only defeat of the year so far, amazingly), bringing us full circle in this game of Musical Champions. Lord knows when the music will end that second Sunday in September, but for the moment, three's company.