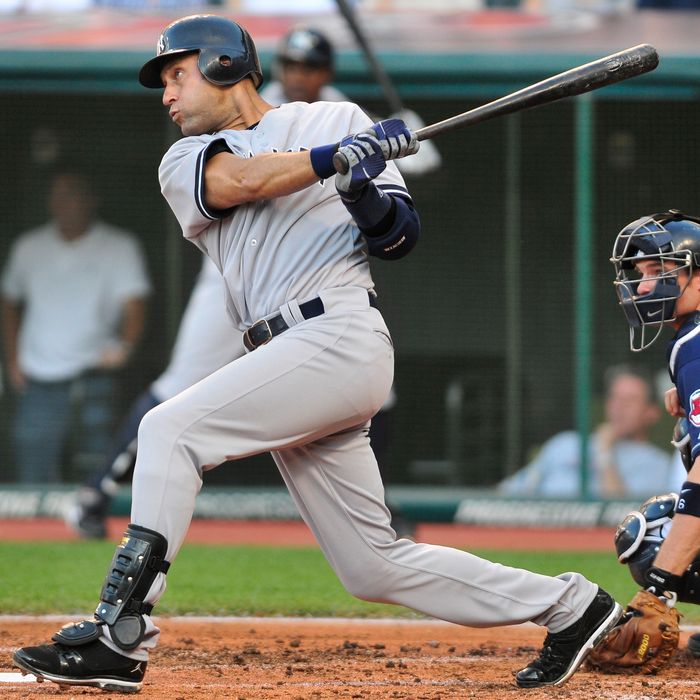 Derek Jeter returned from the disabled list on July 4 in Cleveland and went hitless in his first game back. But since then, he's played in every game, and inched closer to the milestone: A two-hit night got him to 2,996, a hit in the series finale against the Indians got him to 2,997, and a first-inning double last night against the Rays (in front of fans paying soaring ticket prices) put him within two hits of 3,000. But what happened this week that didn't involve all-access pay-cable documentaries?
The Mets won three of four in Los Angeles, but Jose Reyes went on the disabled list.
We looked at Brad Richards and the Rangers' window of opportunity.
We looked at tennis's game of musical champions, and at the forgotten Davis Cup.
We checked in with the Tour de France.
And we excerpted some infographics from Craig Robinson's Flip Flop Fly Ball.
That's it for us. Have a great weekend.