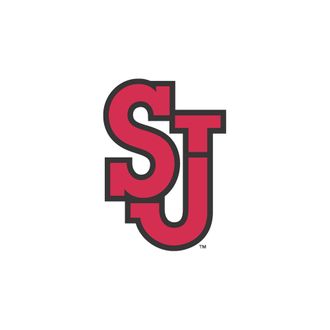 St. John's recruit Amir Garrett was ranked by Rivals.com as the 21st best small forward in the Class of 2011, and as the 68th best player overall. But Garrett is also a left-handed pitcher with a fastball that's peaked at 96 mph, and he was drafted in the 22nd round by the Cincinnati Reds. Last night, he signed a contract with the Cincinnati Reds — one that would bring the incoming freshman $1 million over a five-year span.
He's still eligible to play college basketball, however, and it looks like he'll do so: On Twitter last night, Garrett said that he's "blessed" to be a part of the Reds organization and still be able to play basketball for the Red Storm.

Following the 2011–12 season – which, provided St. John's makes it to the postseason, will not end until March – Garrett will probably be assigned to either extended spring training or short season Class A (since spring training begins in the middle of conference play). Per Reds spokesman Larry Herms, if the Reds choose the extended spring training route, he'll likely end up in Goodyear, Arizona, where the ball club has a warm-climate facility, and he would compete against rehabbing players and other rookies.