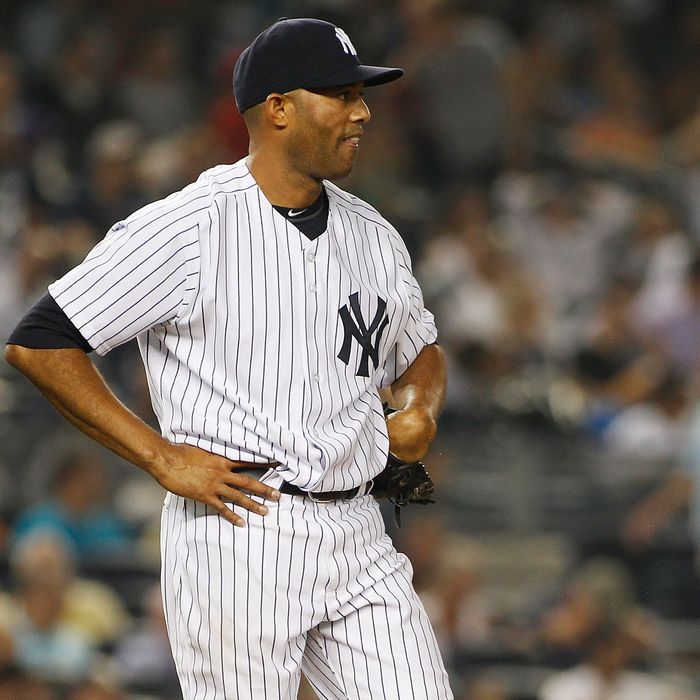 Mariano Rivera started the week by blowing a save at Fenway Park, in a game the Red Sox would win an inning later to clinch yet another series victory in what's been a one-sided rivalry this season. And Rivera's week wouldn't get much better when the Yankees returned to the Bronx to face the Angels: He'd allow a go-ahead home run to Bobby Abreu in the series opener Tuesday, and he'd give up a three-run homer to Russell Branyan before picking up a save in the rubber game of the series yesterday afternoon. But what happened this week that didn't involve excruciatingly long baseball games?

The Mets split their series with San Diego. Admit it: You're going to miss this team when the season's over.
Jerry Reese guaranteed that the Giants would make the playoffs, while the team's vice president of communications defended the team on Twitter.
David Einhorn reportedly moved closer to owning a piece of the Mets.
We looked at Mike Stanton, World Series hero.
And we looked at whether the Rangers would actually name Brad Richards captain.
That's it for us. Have a great weekend.