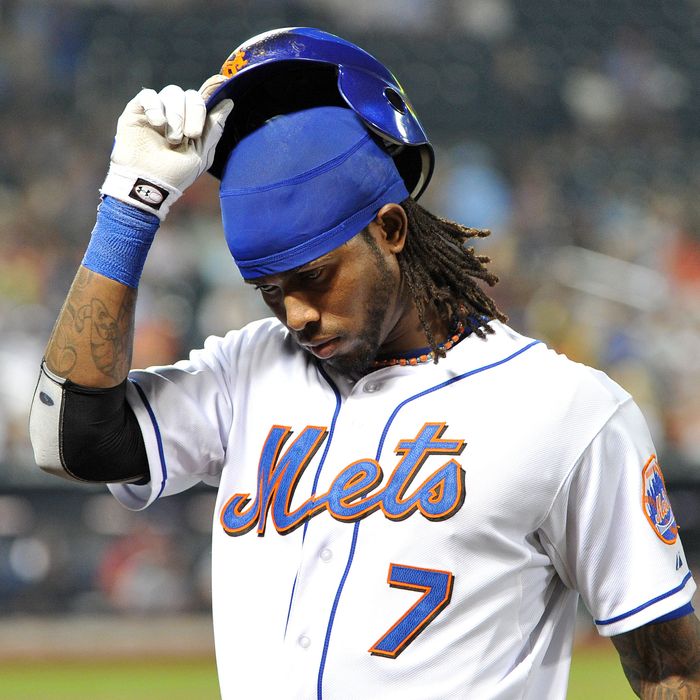 We hate to be the bearer of bad tidings here, but there is no way the New York Mets are going to make the playoffs this year. It's physically impossible, mathematically impossible, institutionally impossible. It's now official. We hope you were sitting down when we said that. We should have warned you to expect a shock.
Technically speaking, the Mets, thanks to the Braves' victory over the Marlins earlier in the day, were eliminated from playoff contention before their game with the Nationals last night … but they went ahead and lost anyway, just to be sure. We sort of love Terry Collins's quote on the matter:
The man has a point.

While no one was looking, the Mets have collapsed in the last week, losing four in a row and six of seven. Last Wednesday, they were only one game under .500. Now, they're six games under. Will they best last year's 79–83 record? The air is thick with drama.
Chris Schwinden is starting for the Mets this afternoon. You probably won't watch, and you probably shouldn't. But two weeks from now, there will be no Mets games at all, no baseball in Flushing until April. By the time it comes around again, you'll have missed it. Today, everyone mocks Chris Schwinden and the sorry Mets. But when it's freezing in February, Chris Schwinden and the sorry Mets will feel like saviors.
You still probably shouldn't watch today, though.