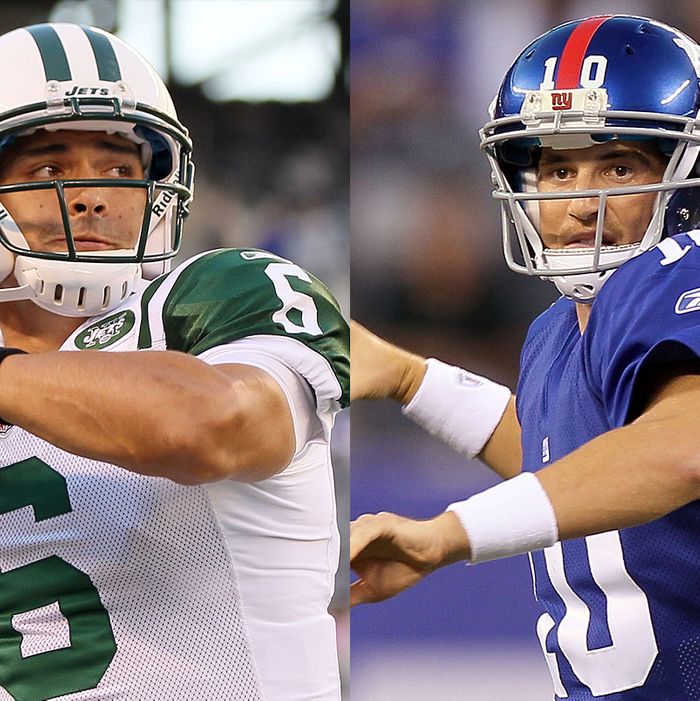 Mark Sanchez and Eli Manning.
The NFL season officially began last night, but the local teams return to action on Sunday, when the Giants visit the Redskins and the Jets host the Cowboys. In preparation for Sunday's openers, we looked at each team's free-agent acquisitions, broke down their schedules, and considered what's at stake for both teams in 2011. But what happened this week that didn't involve special-teams beef?
The U.S. Open continued at Flushing Meadows — at least when Mother Nature allowed it to.
The Yankees beat Baltimore twice, then lost to Baltimore twice.
John Sterling's home-run call for Jesus Montero disappointed.
We learned that Johan Santana still might pitch in the majors this season.
Alexander Karpovtsev, a member of the Rangers'$2 1994 Stanley Cup team, was among the victims of a tragic plane crash in Russia.
And we visited Provident Bank Park in upstate Pomona, home of the Rockland Boulders.
That's it for us. Have a great weekend.