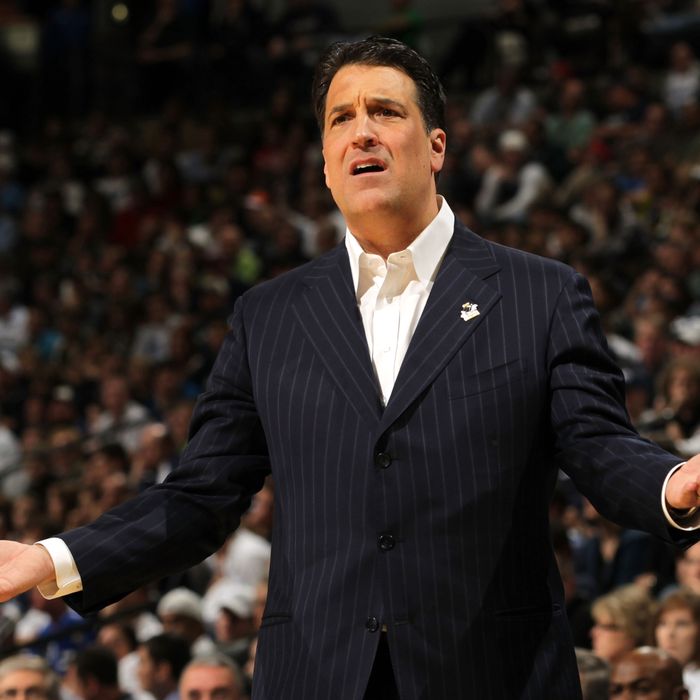 It's been a busy 24 hours for St. John's coach Steve Lavin and his staff. For weeks, it had been unclear whether Norvel Pelle, JaKarr Sampson, and Amir Garrett would be academically eligible for the 2011-12 season — until the NCAA finally revealed yesterday that all three would miss the fall semester. In August, Mark Fratto, the school's senior associate athletics director for communications, told ZagsBlog that he was "hopeful in anticipating that all of our incoming men's basketball student-athletes will meet their NCAA eligibility requirements." Despite the assurances, though, concerns lingered. Both Pelle and Garrett took summer classes at Rise Academy in Philadelphia. Last year, Sampson transferred from LeBron James's alma mater to Brewster Academy, a prep school in New England, in part because his mother was concerned about his academic standing. (In an August 2010 interview with Matt Norlander, Sampson's mother confirmed that college coaches were dismayed by her son's transcript up to his junior year.)
There are already plans in place that will hopefully allow all three to participate in the spring semester. Garrett's father spoke with Jeff Goodman of CBSSports.com and, for what it's worth, he guaranteed that his son will be eligible in December, after the fall semester has ended. The situation surrounding Pelle and Sampson is a little more vague. Scout.com's Brian Snow spoke to Sampson's coach at Brewster, and it's unclear if the wing will return to the prep school. (Though Sampson has not yet officially enrolled at St. John's — and thus would be allowed to attend a different college if he did another prep year — his Brewster coach says he hasn't re-opened his recruitment.) There hasn't been an update on Pelle's current mindset.
Even before yesterday's announcement, the team had already been labeled "the youngest squad in St. John's history." While Lavin is comfortable dealing with youngins – during his first two seasons at UCLA, he brought in eleven new players – it's hardly ideal to rely on just eight scholarship players, one of whom is a former walk-on.