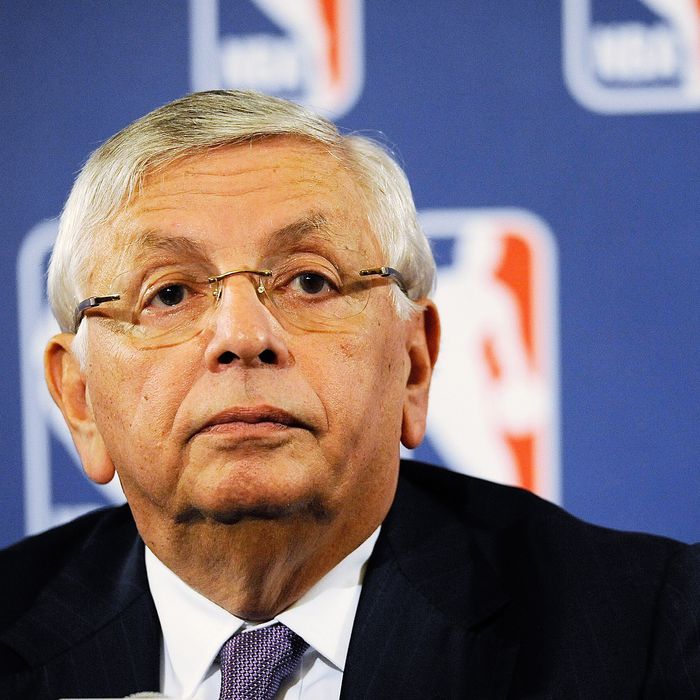 To the surprise of pretty much no one, the NBA canceled it's first two weeks of regular-season games this week, including the first seven Knicks games. And if the lockout isn't settled soon, more games — including the Knicks–Celtics one set for Christmas Day — could be wiped off the schedule soon. Even the unofficial training camp that Amar'e Stoudemire wants to hold is being pushed back. So needless to say, Knicks fans — fake Edgar Allan Poe, for instance — are not happy. But what happened this week that didn't involve street fights?
The Jets lost to the Patriots, and the Giants lost to the Seahawks.
Theo Epstein appeared set to become GM of the Cubs.
The Jets traded Derrick Mason, perhaps recognizing a preseason mistake.
We looked at some free-agents-to-be who don't fit on the Yankees.
And we chatted with Yankee Stadium roll call leader "Bald Vinny" Milano.
That's it for us. Have a great weekend.