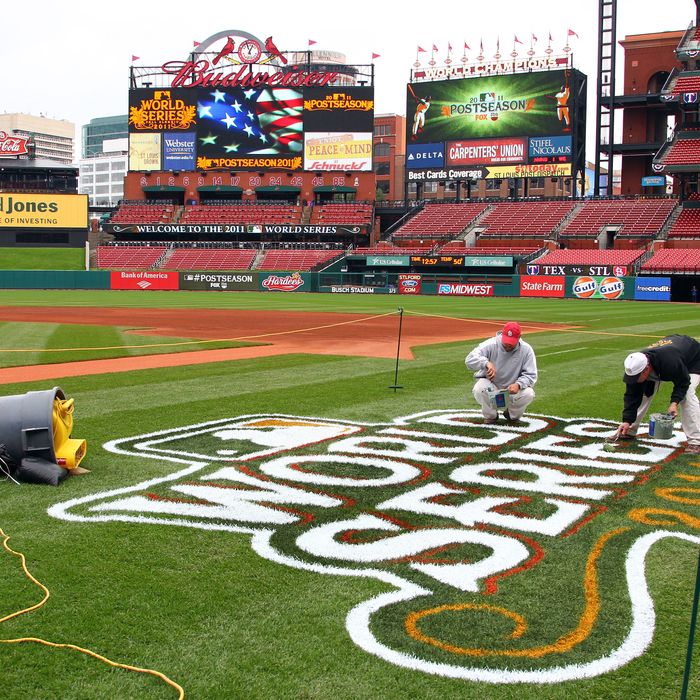 Busch Stadium, earlier this week.
The World Series began on Wednesday night, and a certain Sports Section editor made no secret of the fact that he'd be writing about the series from a Cardinals fan's point of view. So how have things been going so far? Well, Tony La Russa remained on fire in Game 1, and St. Louis won the series opener, 3-2. Texas evened the series last night, however, by scoring twice in the top of the ninth inning and taking Game 2, 2-1. But what happened this week that didn't involve video-game simulations that we hope for Will's sake don't prove true?
The Jets got the win they desperately needed, beating the Dolphins on Monday night.
The Giants made up for their loss to Seattle by topping the Bills.
The (hockey) Rangers won twice up in Canada — first in Vancouver, and then in Calgary.
Esteemed political analyst and Michigan football fan Jonathan Chait explained why MSU is scum.
And NBA labor talks broke off again, so it looks like we're going to lose some more games. Perhaps we can catch Carmelo and Amar'e on their world tour instead.
That's it for us. Have a great weekend.