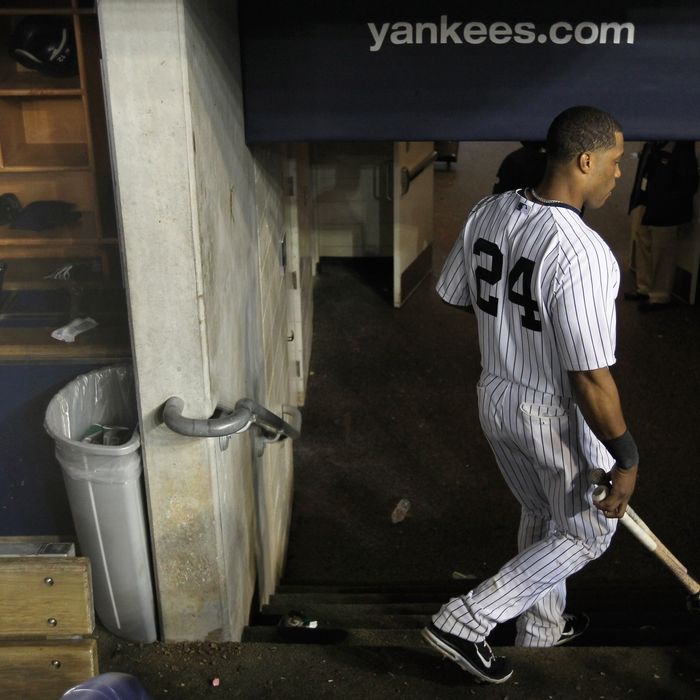 The Yankees saw their 2011 season come to an end last night with a 3-2 loss to Detroit in the decisive Game Five of the ALDS. After splitting the two games in Detroit — the first of which featured a disappointing CC Sabathia outing, and the second of which featured an encouraging A.J. Burnett outing — the Yankees simply squandered too many opportunities against Doug Fister and the Tigers' bullpen. Now, with the offseason upon us, we can turn to questions like, "What happened to Alex Rodriguez?" and "Was that Jorge Posada's final game in pinstripes?" But what happened this week that didn't involve that freaking "Written in the Stars" song?
The Jets lost again, and the Giants won again.
The NBA lockout continued.
The Rangers waived Sean Avery.
Mike Francesa learned who Al Alburquerque is.
The Mets announced plans to use dynamic pricing next year.

We previewed the 2011-12 Rangers season.
And we spoke to Dave Maloney about concussions and why Gordon Lightfoot may or may not have 90,000 copies of "Hockey Sock Rock."
That's it for us. Have a great weekend.