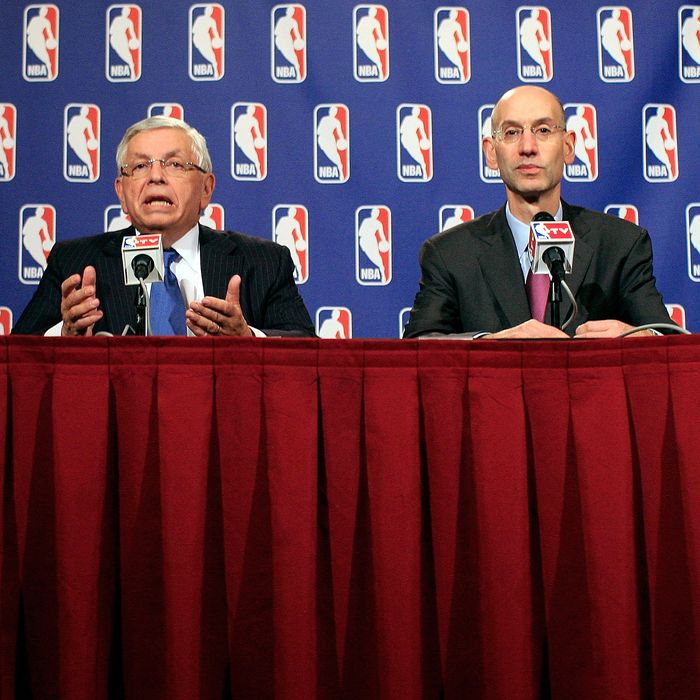 David Stern and Adam Silver.
This week, the Knicks should have played games against the Pistons, Thunder, and Hawks, but instead, hoops fans had no choice but to follow news of revenue splits, ultimatums, and marginally sweetened offers. (They could also follow along with our PlayStation 3 simulations of the Knicks season, though an injury to video-game Carmelo Anthony means that even fans of the virtual Knicks are depressed these days.) But what happened this week that didn't involve system issues?
The Giants stunned the Patriots, again.
The Jets routed the Bills.
The Rangers extended their winning streak to five games.
St. John's won its first two games, and Steve Lavin returned to the bench.
Joe Frazier passed away.
Joe Paterno was fired.
Mark Messier — and a bunch of other famous people — finished the New York City Marathon.
We previewed the college hoops season.
And we looked at five encouraging signs for the Rangers after one month of play.
That's it for us. Have a great weekend.